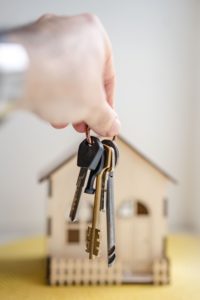 By Alain Forget, Head of Sales and Business Development, RBC Bank
(Sponsor content)
When it comes to the ins and outs of purchasing a property in the U.S., the process may seem complex at first. While there are some differences from how you buy a home in Canada, such as the mortgage process, taxes and insurance requirements, with the right partner and preparation, purchasing your dream home south of the border may be easier than you think.
Whether you are just starting to dream about owning a home in the U.S. or you are ready to make a purchase, here are five things to consider to help you on your journey.
1) Choose where to buy
If you've been heading south for years to vacation in the U.S. you may already know where you want to buy. If not, it's important to consider why you are purchasing a property and what's important to you in terms of location. While warm weather may be at the top of your list, you'll also want to think about what type of activities you want to be close to. For example, do you want to be within walking distance of restaurants, shopping and entertainment or do you envision yourself outdoors, either on a golf course or walking down a beach? If you need more time to think about where you want to buy, it might be helpful to rent first. By renting, you'll be able to test out different areas and figure out where you'd like to call home.
2) Understand the dollars and cents of buying in the U.S.
While there are a lot of similarities when buying a home in the U.S., there are some key differences that could impact your budget and what you can afford. For example:
Exchange Rate – While you need to account for some level of currency exchange when buying a property in the U.S., it might not have as much of an impact as you might think. Homes in many markets in the U.S. tend to be more affordable than in Canada which means your budget can go farther even after the exchange.
Taxes and Insurance – It's important to factor in the ongoing costs of owning a U.S. property into your purchase decision. For example, while you will usually pay lower taxes in the U.S. than in Canada, you may need different – and potentially more expensive – insurance to protect your investment.
Down Payment – In the U.S. a down payment is typically 20% if you plan to spend time in the home and 25% if it is an investment property you don't plan to live in.
Closing Costs and Timelines – While closing costs in Canada are typically about 2.5% of the purchasing price, in the U.S. it can range from 1% to 5%. It's also worth noting the extra time it takes to process a U.S. mortgage. In Canada, while mortgages can process in 5-10 days; in the U.S., it can take 30-45 days.
3) Consider the benefits of financing your purchase
Paying cash isn't the only option when buying a U.S. property and financing your purchase may be the way to go. Whether you're buying a home to enjoy or making an investment, you can save thousands in upfront costs just by financing with a U.S. mortgage. When you finance versus paying all cash, your initial costs are limited to a down payment and closing costs. This preserves your Canadian equity and assets and saves you thousands of dollars in one-time, upfront foreign exchange costs. In addition, U.S. mortgages are always open so you have the flexibility to repay your mortgage at any time without penalty, like when the Canadian dollar is stronger.
4) Have the right financial partner
It's important to have a financial partner that can help you through every step of the home buying process – and one that will consider your Canadian credit history when you're looking to get approved. As the only Canadian financial institution to offer home financing and banking-related services in every U.S. state, RBC is in a unique position to support Canadian buyers on their journey.
We offer tailored services, special programs and a team of experts that provide everything needed to purchase a U.S. property. Through our Home PlusTM Advantage, for example, homebuyers can get access to Canadian-certified real estate agents in the U.S., purchase rewards, tax and legal advisor referrals, access to partners for insurance quotes and more.
5) Leverage cross-border banking solutions
Once you purchase your U.S. home, setting-up a U.S. account can make transferring money and paying bills, like utilities and taxes, easier and more convenient. Using a U.S. credit card can also offer added protection, rewards and convenience, while saving you money on every transaction when compared to using a Canadian-based card.
Whether you are looking for a permanent home in the U.S., an investment property or a winter escape, having the right support and understanding how the U.S. home buying process works is the first step to making your dream a reality. Get started with our online resources and download your free e-Guide to buying a property in the U.S. at rbcbank.com.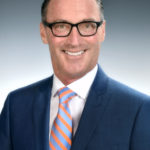 Alain Forget has been working for Royal Bank Financial Group for over 42 years, holding various business and sales leadership roles in Canada, the Caribbean and the U.S. He is passionate about helping Canadians purchase U.S. homes and works closely with consumers, real estate professionals and other strategic partners to provide education and opportunity to Canadian buyers in the U.S. Alain is a licensed real estate agent in Florida and has his NAR CIPS designation (certified international property specialist) He holds a degree in Finance / Management/Investment.