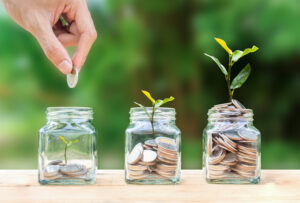 By Brian Shinmar
Special to Financial Independence Hub
If there's truth to the statement that "change is the only constant in life," your savings goals, habits and risk tolerance should follow closely. The topic of financial planning can be uncomfortable and intimidating for many people, but it doesn't have to be that way. Having a sound investment strategy that evolves with your stage of life can set your mind at ease, so let's break it down into four stages and purposefully account for some general changes you should expect along your financial journey.
Early 20s & 30s: Starting your financial journey
In this stage, many clients are just starting their careers, gaining a sense of financial independence and likely have higher risk tolerance. At this early stage of life, we don't want clients to just invest it and forget it, we want them to build key (healthy) financial habits. The key habits that I stress are:
1.) Finding a balance between paying off debt and saving for your future: A financial advisor can help young clients establish goals and determine the balance between how much and how often contributions to debts and savings should be made.
2.) Goals with a plan: Setting attainable goals, with a clear plan to help meet them, will keep your bank account growing, and debt lowering.
3.) Saving a portion of your monthly income: A general rule is to save 10-15 per cent of your income each month, but given the higher inflation and interest rates in today's market, that might not be realistic for everyone. The bottom line is to get into the practice of saving a portion of your monthly income. This helps build your nest egg for long-term goals, like retirement or purchasing a home.
4.) Working with a financial advisor: Financial advisors help make your money work for you. Whether that is understanding the value of RRSP's, TFA's, when and how much to put away, reviewing your savings goals, current investments, and what the rest of your financial year can look like – they are your biggest ally.
Late 30s to Early 50s: You're more established with your finances
At this stage in life, clients are thinking about the next five to seven years of their life. Is there anything that will affect their investments or the money they need? Are there large purchases they need to forecast for? This might be a new car or helping their kids with post-secondary education. This is the point in your financial lifecycle where having a solid financial plan in place and working with your financial advisor, (see, healthy habits reappear again) will allow you to retire at the age you want, with the income and financial independence you desire.
Late 50s or Early 60s: Nearing Retirement
At this point, your annual meetings with your financial advisor are likely shifting focus to reviewing your investment mix to ensure your portfolio matches your current risk tolerance. The older we get, the more we want to preserve capital and any investment gains. This means a lower risk tolerance because there's less time to make up for any losses. For clients in their late 50's or early 60's, the financial strategy shifts from putting money away, to how to preserve their gains and being able to draw from it, without paying a big tax chunk.
Late 60s and onwards: Retirement
If everything goes according to your financial plan, it's time to enjoy the results of your hard work! That said, I do encourage my retired clients to stay informed and on top of their financial standing – and don't react too quickly to what's in the news. Stay the course with your plan and consult your trusted financial advisor regularly.
Looking ahead
Your financial journey shouldn't be intimidating. Work with an experienced financial advisor to create a road map complete with stages, milestones and anticipated changes that reflect the goals you want to achieve as you age.  You'll thank yourself when you reach retirement!
To learn more about why clients love banking with CWB, visit www.cwbank.com/personal/investing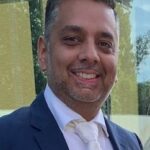 Brian Shinmar is a Vancouver-based Personal Banking Account Manager at Canadian Western Bank. Brian specializes in the complex personal banking needs of Canada's business owners by offering a holistic approach to their investment and lending needs. Brian's experience in both the Commercial and Personal Banking realms give him a unique perspective on financial solutions for business owners.