By Jonathan Chevreau
Financial Independence Hub
After the initial wave last year of new robo-advisers washing up on the shores of the Canadian market comes a variation on the theme — a so-called "goal-based" online investment management service called Invisor.ca.
Announced Tuesday, the service claims to offer "personalized online investment management at a fraction of the cost of a traditional financial advisor." The service is available initially in Ontario and Manitoba and it plans to register in other provinces "in the near future." The custodian is Credential Securities Inc.
The reference to traditional advisors is evidently to mainstream retail mutual funds, whose fees are high enough that all domestic robo-advisers can undercut them and still make money. In a press release, Invisor notes that many Canadians pay more than 2.5% a year for mutual funds and that "in some cases these costs can be s high as 2.8% to 2.9%." Invisor co-founder and COO Dan Poole adds that investors are generally unaware of those costs, "as they are buried within fund products."
The firm says it can cut those costs by as much as 65% with its service. But it claims to be different from "other robo-advisor websites" because of its goal-based approach to investing. After considering a client's goals it recommends a customized portfolio built using exchange-traded funds (ETFs) and — wait for it — "low cost mutual funds."
Canadians not receiving great investment advice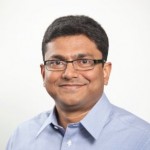 "Many Canadians aren't receiving great investment advice," said Pramod Udiaver, Invisor co-founder and CEO, an observation he says was gleaned through its principals' "experience as financial professionals with large companies."
A third Invisor principal, chair Terry Jackson, says that until now this kind of service was available only to institutional and high net worth investors." Here is Jackson's industry background as well as the rest of the Invisor team's.
According to the website, annual fees start at 0.6% levied on the first $100,000 of assets, tapering down with higher amounts: 0.5% between $101,000 and $250,000; 0.4% between $250,001 and $500,000; and 0.3% for $500,001 and beyond. It adds there is a flat fee of $10 per month for the first $20,000 of investments per household.  Furthermore, it adds, "the investment management fee does not include management expenses charged by fund managers to the fund and trading fees charged by brokers that Invisor will use to execute trades on your behalf."
"More than a robo-adviser"
While to my eye Invisor.ca appears to be "yet another robo-adviser," the site begins its FAQ (Frequently Asked Questions) with this very question:
Q: Are you a robo-adviser?
A: We believe we are much more than a Robo-Advisor.  We say this because on the one hand, we use technology to enhance client experience and be able to offer our services at a fraction of the cost you would incur working with a bank or a traditional advisor, while on the other, experienced investment professionals provide advice to clients and manage their portfolios on an ongoing basis.