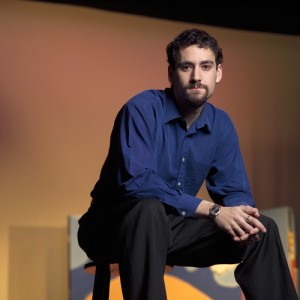 Regular readers won't be surprised to see an installment  dedicated to the difference between Retirement and my preferred term Financial Independence. However, I'm by no means the only person endeavouring to make this distinction. The other day a prominent American financial planner and influential blogger, Michael Kitces, called for a shift in focus for his profession in this essay published on his blog.
He noted that for most of its history the term "retirement" has been synonymous with "not working." For all the pleasant imagery of golf, vacations and walking on the beach, the historical context for the term retirement was, Kitces wrote, "a mechanism to 'force' people out of jobs they were no longer competent to perform. Programs like Social Security were originally a way to soften the blow for those forced out of the workplace into retirement … and they weren't expected to live long in that retirement in any case.
Total leisure may not lead to happiness
But research is showing that a total cessation of work in favor of a life of 100% leisure "does not actually create the happiness that we might have expected," Kitces says, "Leisure as an occasional break from work is appealing, but a full-time life of leisure can become boring once the novelty wears off."
This is exactly what Financial Post writer Andrew Allentuck once told me: Allentuck himself has passed the traditional retirement age of 65 but he continues to write a weekly Family Finance feature focused on the retirement readiness (or lack thereof) of various couples in their 50s and 60s (usually.) When I asked him about this, Allentuck said simply, "Retirement is boring" and added that self-evident truth that the more you work, the more money you have.
Kitces observes that being productively engaged in work brings about the meaning and purpose in life that fuels positive well-being. The work environment also provides a source of interaction with others to fuel our social well-being. This explains the rise of part-time work in retirement or even entire new "encore" careers on the part of those who, financially speaking, could afford never to work for money again.
The financial industry has held out the state of "not working" as the ultimate goal and reward for decades of career success, yet those that reach the retirement finish line often find themselves "unhappy and unfulfilled" after a few months or years. The words in quotes is Kitces's phrasing, which he follows by suggesting it may be time to rename retirement.
Findependence more achievable than Retirement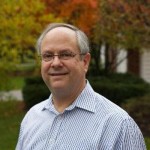 His suggested alternative? You guessed it: financial independence. My own call to shift the discussion from Retirement to Financial Independence was articulated in a guest blog I wrote more than a year ago for Roger Wohlner, aka The Chicago Financial Planner.
Here's how Kitces frames the discussion: "Being financially independent is about being independent from the need to work, which then opens the door to more productive conversations about whether we want to work, and what meaningful work might be." (his emphasis).
I have noted before that for young people for whom retirement is a distant and seemingly impossible prospect, Financial Independence is a much more doable goal. Kitces says as much when he provides a nod to my book, writing that "For many, their 'Findependence Day' may be much more achievable than a full-on retirement, in addition to being more personally satisfying and conducive to well-being!"
But he adds that you can't plan for financial independence until it's identified in the first place. Addressing other financial planners and their interactions with clients, he closes: "So the next time you're talking about 'retirement,' think about 'financial independence and see where the conversation goes!"
— Jon Chevreau