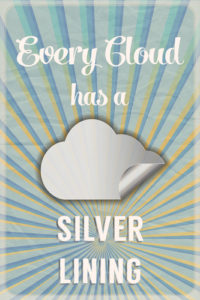 My latest Financial Post column looks at how to find a silver lining in the losing stocks in your RRSP. See If you've got losing stocks in your RRSP, now may be the time to set them free. It's also in the Wednesday paper.
I have to admit this is a controversial topic and had I not been introduced to it by the unidentified advisor in the piece, it would never have occurred to me. (the firm's compliance department didn't want him identified)
Nonetheless, depending on your tax bracket and your desire to start "melting down" your RRSP or RRIF, it could make sense. See also last weekend's Hub blog by Doug Dahmer, which provides further context to this particular strategy: Debt is more than a four-letter word during your drawdown years.
Bottom line is, and as Dahmer often says, one of the biggest expenses in retirement is tax. By paying a little more tax now than you have to — if you're in a lower tax bracket — you may be able to avoid paying a lot more tax down the road, which can happen once you reach age 71 and are subject to annual forced RRIF withdrawals that are fully taxable.
Not intuitive, I realize, but as the Fram Filter folk say, "You can pay me now or you can pay me later. "