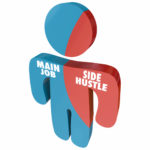 By Christina Sanders
Special to the Financial Independence Hub
You may be running a small business on the side to achieve financial independence. These side hustles can be anything from lawn mowing to website design. No matter what your side hustle is, you'll need marketing to gain new customers. It doesn't have to cost you an arm and a leg either. There are plenty of options and methods for promoting your business through cheap, yet effective means.
1.) Focus on local markets
In marketing, there is a constant focus on target markets. These are the people that you want to buy your product or service. They're the people most likely to buy your product because it solves a problem they have or they trust it to improve their life. This comes down to not only geographics, but also demographic data focused on income level, family size, interests, gender, and age. All these factors will help you to hone in on who you should spend your marketing efforts on.
For a small business, it's likely best to focus on your surrounding geographic area. Utilizing a local market is usually less expensive and you have a competitive edge by being based in the same region as your customers. That geographic intimacy provides a better understanding of local culture, including common pain points and values. Use that to speak to your potential customers on a more personable level.
2.) Design distributables
You'll likely want to make some business cards and flyers for your business. Digital marketing is crowded, often difficult, and can be expensive. Physical distributables are very effective, especially in local markets. They can be passed for referrals, posted on community boards, and distributed through mail. If you're unsure about how your design should look, check out some flyer examples and look at what other businesses have done. There are simple and free online programs for designing flyers, brochures, and posters. Simply do a Google search to find one that works for you.
Having a personal brand in your advertisements goes a long way. You can build trust and confidence with your potential customers by having high-quality designs and messaging. Your brand should represent what values you and your customer both deem important. Having brand consistency will be important for becoming recognizable and memorable in your community. So don't ever settle for less than high quality, because your brand defines what people will think of your service.
3.) Create a website
People may hear about your business and then wonder more. Where will they likely go? The internet. You need a webpage that answers questions they will likely be wondering and that drives further interest.
This doesn't have to be difficult. Sites like Wix.com make it easier than ever to build your own website based on beautifully designed templates. Make sure you choose a website design that values ease of use over anything else. Make it incredibly simple for your customers to understand exactly what you do and any other information that would be valuable to them. This is called UX, which you can research online for a more in-depth understanding.
4.) Social Media
Should you have social media or not? For many side hustles, social media is probably inconsequential. If you're looking to grow and scale your business it could be an effective strategy for spreading promotions, sharing updates, strengthening branding, and gaining awareness. It's a lot of work though because it requires so much time and effort.
If you are interested in using social media, always post high-quality content. Facebook seems to thrive increasingly off of attention-grabbing videos. Instagram has more still images. Twitter is full of humorous short thoughts. It's important to familiarize yourself with what each social media platform does best and what your followers want to see.
5.) Email newsletter
This is an often underrated tool for new business owners. The appeal of having an email newsletter is that it can mean new and repeated sales for you. It helps with customer retention and provides shareable content. Whenever you get a sale, you should collect the customer's email and perhaps other useful information. Then, you can send them a weekly email newsletter with interesting tips and attractive promotions. Keep the content attractive and relevant. You don't want them to unsubscribe, but you do want to motivate them to remain your customer. Try using email newsletter templates to get started on the design. Get feedback from your customers about what they like to see or don't like to see.
Final thoughts
These tips and suggestions can apply to any small business. Don't be afraid to try new things. You can turn your small side hustle into a scalable business venture. As always, focus on goals and take small steps to achieve them. None of these suggestions will provide overnight miracles, but will lead to success with the right amount of time and effort. Good luck and please comment below with your successes and advice!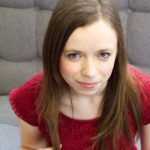 Christina Sanders is a marketing expert with 7 years combined experience in digital marketing and communications. She is currently associate manager for Lucidpress, a design and brand management platform. She has spoken on marketing analytics at multiple conferences including the eMetrics Summit in Milan, Italy and the SMX conference in London. Twitter URL: https://twitter.com/ChristinaHSan LinkedIn URL: https://www.linkedin.com/in/chsanders/