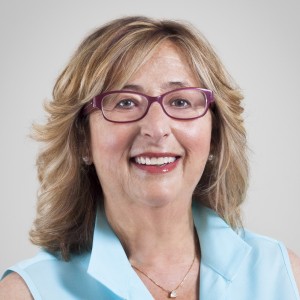 By Linda Evans, Realtor, Slavens & Associates
Special to the Financial Independence Hub
Downsizing is a positive thing. Of course it's a big decision and most of us will face this dilemma at some point in our lives. Should we downsize or stay in the family home?
We all have our reasons. The kids have moved out or just come home from university. The house is too big for two people, too expensive to maintain, the gardening, the snow shovelling and oh boy those stairs (my knees). Wouldn't it be nice to just lock the door and go south for a few months in the winter and not worry about burst pipes or icy sidewalks? Downsizing can be an alluring option at a certain stage of life.
Severing the emotional attachments
The hardest part for most people is the emotional attachments that we have to the family home, not to mention all the 'stuff' we accumulate over the years. Treat yourself to a good chuckle and find the Youtube video by George Carlin where he does a hilarious standup on 'Stuff.'
We reminisce about family dinners, BBQs and the children growing up and running around the house. It was all wonderful but we have to focus on our new goal, on the years still ahead and planning to enjoy them.
I offer advice to my clients on preparing their homes for sale, whether it's just decluttering or some decorating or staging. There are wonderful companies that can do a contents sale for you if you find it all too overwhelming.
Smaller isn't always cheaper
It's a good idea to do some research with your agent just to check what properties are available out there so that you have realistic expectations. Remember, smaller isn't always cheaper. Prime locations come with a hefty price tag, and then you have to factor in the maintenance fees.
You may decide that buying is not your preferred option. There are plenty of rental options out there. All those investors who have bought into the fast-growing condo market are looking for valued tenants. This option would allow you to invest and work with the funds realized from the sale of your home. This works well for those who want a simpler lifestyle, no home maintenance worries and money in the 'bank.'
I always spend time with my clients, discussing and answering any questions that come up within the various scenarios.
In March 2015 The Toronto Real Estate Board reported that in greater Toronto there has been an 11.3% increase in home sales year over year since February 2014. Prices have also increased in that same period, up by 7.8% compared to the average for February 2014. Driving the increase was the detached market segment. TREB also reported that the strong year-over-year price growth we experienced in February points to the robust demand for ownership housing in the GTA.
Timing isn't everything
A successful comedian was once asked, "What makes you the funniest man in the world?" Before the interviewer had a chance to finish the question, the comedian interjected, "TIMING."
Timing may very well be vital in the execution of a joke, but I would argue not so much so when it comes to real estate. My considerable years of experience have revealed that while the spring and fall markets are traditionally the best time to sell your house, there are always buyers out there and without a crystal ball there is no way to predict prices. Prices in the greater Toronto area have been on a steady increase in the past few years and with the continued trend to lower interest rates there is no sign of the real estate market slowing down.
The carefree Bungalow
I feel that my best asset in helping my clients through the sometimes difficult transition of downsizing is the empathy I have for their situation. After 30 years in our family home, raising our two sons, seeing them married and settled with children of their own, my husband and I decided to downsize to a small bungalow.
It was not easy to detach ourselves, declutter and move forward; however, we love our new lifestyle and it was definitely the best decision we could have made. The key for us was to stay focused on the goal of a worry free and carefree life, with the grandchildren close by, of course. Now who wouldn't want that!
I have worked with several Baby Boomer couples in the past few years and it has been a rewarding experience for all concerned. I focus my attention on each client's needs and with the incredible professional team behind me at Slavens & Associates we get the best results.
I listen to what my clients want and guide them through every aspect of the process of preparing their home for sale and ultimately completing the sale. I am right there with them every step of the way, including finding their new home whether buying or renting, and that's when the fun of life begins.
Originally from Scotland, Linda Evans has for the past 15 years been working in residential real estate, building a successful business through hard work, integrity and referrals from her many satisfied clients who sing her praises. After many years of office management background, Linda now enjoys the flexibility of the real estate business that allows her to spend time with her five grandchildren. She is able to work well with young couples buying their first homes, families moving to larger homes, or more recently to a growing number of baby boomers who are ready to downsize, sell their family home and move to that special condo.