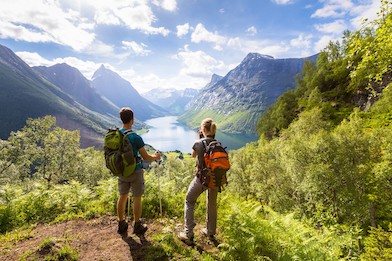 By Rachel Megitt, Vice President,
Term Investments & Savings, RBC
(Sponsor Content)
If you're looking to grow your money, the future looks a lot different than it did even a few months ago, given the current volatility in the markets and intensifying inflation.
We often hear the adage "big risk equals big reward," but what if you want the reward but aren't comfortable taking the risk? This is where a new twist on a traditional investment is proving to be a powerful option: equity-linked GICs (Guaranteed Investment Certificates).
In the summer of 2021, we shook up our product line-up and added two new equity-linked GICs that also represented RBC firsts and proudly shared the news, including in a Findependence blog.
New GICs with an equity twist
Within the first six months, we saw client enthusiasm about these two new "GICs with an equity twist" surge well beyond our expectations. Our clients have been clamouring for these GIC options and we believe this reflects the overall desire of Canadian investors to tap into what equity-linked GICs provide: the appealing combination of a guarantee for their initial investment, plus the higher return potential that comes with an equity investment.
While we knew we had created two truly compelling and competitive GICs, we never imagined how strongly these new GICs would resonate across the country. The buzz surrounding these equity-linked options is helping reshape investment conversations in Canada. These GICs offer investors who are reluctant to buy individual equities the opportunity to step into the world of equity investing at both a pace and level of risk they are comfortable with.
For anyone wanting to explore equity-linked GICs, it's important to know that not all within this category are the same. At RBC, for example, you have two very distinct options. You can choose an equity-linked GIC with a minimum/maximum rate of return – our MarketSmart GICs – or you can choose one with a different rate of return calculation – our Market-Linked GICs.
Allowing you the opportunity to invest in a variety of North American based companies, our RBC North American MarketSmart GIC is tied to a customized basket of stocks in 20 well-known firms, such as Bell, Coca-Cola, Pfizer, Johnson & Johnson and McDonald's. This brings you great diversification, from both an industry and a geographic perspective, with a bespoke basket of stocks that has been hand-picked by RBC Capital Markets, the team we partnered with to create this GIC.
Make a difference with ESG Market-linked GIC
Our RBC ESG Market-Linked GIC, also created in collaboration with RBC Capital Markets, is purpose-built for environmentally/socially-focused investors who want their investment choices to make a difference in the world. You know the integrity of the global companies underlying this GIC because they have met stringent ESG standards.
If you're seeking an opportunity to maximize returns while minimizing your risk – whether you're at the beginning of your investment journey, somewhere in the middle, or approaching retirement – now may be a good time to take a look at how GICs have been reimagined by linking them to the equity markets.
After all, you work hard for your money. Why not let these GICs make your money work hard for you?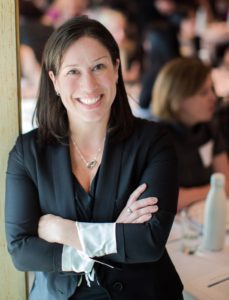 Rachel Megitt is Vice President, Term Investments & Savings and RBC InvestEase. In this role, Rachel is responsible for the overall strategic direction of both businesses, including product development, distribution strategy, pricing and yield management. Together, these offerings create the ultimate opportunity to serve and meet clients' savings and investment needs. Rachel and the team she leads work closely with numerous partners, functions and groups across the organization to ensure RBC meets and surpasses the needs of clients. Rachel also is passionate about promoting financial education, particularly helping young women in high school learn about opportunities for women in finance through a program Rachel created called "Ladies Who Lunch." Rachel's commitment to her community has been recognized through several awards, including: the Gordon Cressy Award; the Rotman Citizenship Award; Women in Capital Markets (WCM) Rising Star Award; and the University of Toronto's Arbor Award.