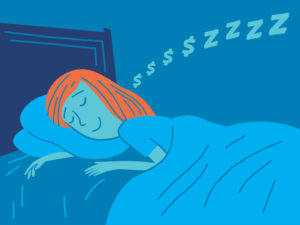 A "perfect storm" of challenges faces Canadian investors this RRSP season, according to a a national online study conducted on the Angus Reid Forum Panel for Co-operators, released Tuesday. Jan. 25.
After surveying financial professionals across the banking and wealth management sectors, the panel believes this  "perfect storm" can be attributed to the uncertainty of this past year and to DIY [Do It Yourself] investing strategies.
2022 is poised to be a unique RRSP season because of multiple unique market conditions, the study finds: 58 per cent agree that in the face of rising consumer debt, natural disasters (climate change), Omicron, and looming hikes in interest rates, we are approaching a "perfect storm" of challenges, a figure that jumps to 65 per cent in Quebec.
Key findings
80 per cent percent of respondents say that when people experience financial mishaps or losses, many feel overcome with doubt, which leads to indecision and in-action.
76 per cent hypothesize that for many Canadians living in urban centres, home ownership is increasingly feeling out of reach, and because of this, many are looking for DIY investment strategies.
93 per cent say the majority of Canadians have unleveraged opportunities in that they haven't maximized their RRSP planning and TFSAs.
"By initiating a much-needed national conversation around financial literacy, the hope is that more Canadians will feel empowered to seek counsel from a financial advisor and develop a strategic financial plan to help achieve their goals," Co-operators said in a press release.
Conducted in January 2021, "Canadian Attitudes on RRSPs" was designed to examine the state of RRSPs, TFSAs and retirement planning strategies that Canadians are using to secure their financial futures – all from the perspective of industry professionals with their ears to the ground across the country.
Consumer confusion appears to be rampant when it comes to understanding the different roles of RRSPs and TFSAs. 90 per cent of financial professionals believe most Canadians" have a lot of confusion" about those two key retirement savings vehicles.
This is reflected in similar confusion about Saving versus Investing: 70 per cent say they see Canadians declining in their ability to differentiate between saving and investing.
The study also sees what it calls "unleveraged opportunities": 93 per cent think the majority of Canadians haven't yet maximized their opportunities with RRSP planning, TFSAs, and other programs.
A majority (85%) of  industry pros attribute the influence of today's "culture of now" as hindering people from seeing retirement planning as a priority.
The venerable Registered Retirement Savings Plan (RRSP) also seems to be suffering from the challenge of an "old school image": 57 per cent say too many Canadians today see RRSPs as "an investing tool of the past" that is no longer as attractive today.
Adding to the angst is the continuing decline of availability of Defined Pension [DB] plans offered by employers: 85 per cent think defined benefit pension plans are going extinct. They too are viewed as a thing of the past: something Canadians don't expect to have when they retire.
No surprise then that Early Retirement is largely regarded as a myth:  92 per cent of advisors believe that because most Canadians aren't saving enough for retirement, concepts like "early retirement" are becoming more elusive.
What's holding Canadians back
When it comes to identifying the causes for Canadians holding back on retirement saving, the survey found financial losses generally contribute to indecision: 80 per cent of advisors say when Canadians experience financial mishaps or losses, many become overcome with doubt, which then leads to indecision and in-action. In addition, 73 per cent see a stigma of shame among many Canadians around financial mishaps or losses.
Just the fact they feel they are not saving added to their stress: 80 per cent see many Canadians feeling paralyzed from the stress of not having enough savings to meet their long-term needs. And many also feel pressure to be perceived as  "financially in-the-know." 65 per cent think there is social pressure among Canadians to appear "financially savvy."
Mere shyness about asking questions aggravates this situation: 57 per cent of surveyed professionals say most Canadians feel too shy to ask questions about how RRSPs and TFSAs work.
Little wonder that many investors feel the need to just "wing it" when it comes to investing: 83 per cent think a lot of Canadians pretend to know more than they actually do about investing basics.
Another problem is the rush to make RRSP contributions in time for the deadline even in the absence of addressing their whole financial picture (The RRSP deadline this year is Tuesday, March 1st). 72 per cent say it frustrates them sometimes to see some people rush to make RRSP contributions before the yearly deadline, when they've left other critical parts of their financial plan unattended.
Head-spinning new choices
Increasingly, investors appear overwhelmed by what the survey describes as "head-spinning new choices." 60 per cent of advisors say Canadians feel disoriented and are falling behind with all the new and emerging planning options. The DIY (do-it-yourself) investing trend contributes further to this disorientation:  76 per cent of survey respondents say that with the rise of DIY investing, many Canadians feel social pressures to appear to be "financially savvy" even if they are not so comfortable with this subject matter.
Crypto by far the top new source of questions
When advisors were asked what is the top new source of questions that clients bring to them today, cryptocurrency was the runaway winner, at 52 per cent. Quebecers' interests around new topics were more widespread with cryptocurrency at 29 per cent, day-trading at 21 per cent, DIY tools and planning, and "green investments" tied at 23 per cent each.
On top of all this are "undetermined" sources on the internet: 55 per cent of financial professionals say they are increasingly being asked to comment on information gathered on the internet, much of it of dubious quality.
Home ownership seems increasingly feeling out of reach for many investors: 76 per cent of respondents found this to be the case for many Canadians living in urban centres, and it's because of this that many are looking for DIY investment strategies. "They are hoping to use this as a replacement for their long-term security."
Finally, the survey finds the need for "going deeper" with clients: 47 per cent say there is a need for a deeper level of conversion and advice between advisors and their clients this year. In Quebec, 52 per cent of advisors feel the same way.
Survey Methodology
"Canadian Attitudes on RRSPs" was commissioned by Co-operators and administered in English and French from December 29, 2021 to January 4, 2022 on the Angus Reid Forum Panel. It had a sample of 207 Canadian financial industry professionals who work in banking, financial/wealth management or insurance.