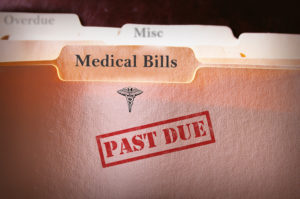 By Emily Roberts
For the Financial Independence Hub
Many of us may  plan ahead for receiving medical bills and know what we need to do to settle them. However, receiving an unexpected medical bill is a whole different ballgame that can throw your finances into disarray. With this in mind, we will be considering some practical ways to minimize unexpected medical bills in the future.
Factors to Consider
Accidents happen all the time. While some of them may leave you unscathed, you should know what you could do to minimize your medical bills if and when you are faced with any.
Lawyers: They are particularly useful for those incidents where you got injured or experienced injury, and it was not your fault. Car accidents, incidents at work, and various other situations could lead to injury, and to unexpected medical bills. Hiring the services of personal injury lawyers can ensure that those who are liable for your accident are held accountable. Compensation that is acquired through their services can be used to cover medical bills.
Ask Questions: Asking plenty of questions before, during, and after treatment can help to minimize the medical bills that you receive. By regularly asking questions, you can ensure that any needed procedures are covered by your health insurance policy, or that they are affordable if they are outside the area of coverage. Make sure that you understand what your overall medical bill should be at the end of your procedure so that you are not hit by any unexpected costs.
Preauthorization Processes: Some health insurance options and some health centers require preauthorization from the insurance providers before going ahead with a procedure or treatment. While this could be an unfortunate discovery for those who desperately need medical attention — mainly if you are then unable to go forth with your treatment — it undoubtedly minimizes the medical bills that you are faced with. Once more, you know what the costs will be and whether your insurance provider covers the treatment, you can make better financial plans.
Emily Roberts is a young writer who is passionate about literature and blog writing.