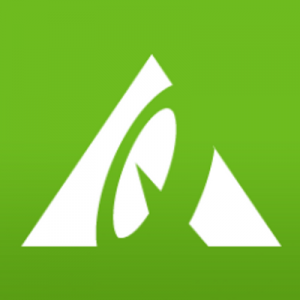 By Jonathan Chevreau
Here's an interesting development in the general field of discount brokers, ETF makers and robo advisers.
Last November, Questrade Wealth Management Inc. (QWM, a subsidiary off Questrade Financial Group Inc.) launched an "online wealth management" service called Portfolio IQ that bears a strong resemblance to so-called "robo" advisers.
A fact sheet bearing the slogan "Wealth Management isn't just for the Wealthy anymore" described Portfolio IQ as "an online wealth management service" delivering professionally and actively managed portfolios at an ultra-low cost. It promised customized portfolios for those with as little as $2,000.
The second shoe dropped on Monday this week, when Toronto-based QWM announced the launch of six new exchange-traded funds on the TSX. Four of the new Questrade Smart ETFs are equal-weighted sector ETFs covering US technology, health care, consumer discretionary and industrials and two are more broadly based US midcap funds. All six are based on Russell indexes. The tickers are, respectively, QRT (T for Tech), QRH (H for Health), QRD (D for Discretionary), QRI (I for Industrials), QMV (mid-sized Value) and QMG (mid-sized Growth).
Questrade Smart ETFs are NOT part of Portfolio IQ
However, a Questrade spokesperson says these new ETFs are "NOT part of Portfolio IQ." Just as well, since it might be hard for Portfolio IQ to live up to its promise of an "ultra-low" cost if it did include its own inhouse ETFs. Management fees for the four sector ETFs are 0.70%, and for the mid-sized ETFs 0.75%. Once full Management Expense Ratios (MERs) are available a year from now, these will likely be a tad more.
The management fees on Portfolio IQ itself range from 0.35% to 0.7%, while the MERs range from 0.29% to 0.47%, according to the company. These vary with risk profile and amount invested. Full details on pricing is here. Assuming Portfolio IQ uses ETFs from other manufacturers (see Q&A below) you'd have to add the underlying MERs from the ETFs to come up with the all-in fee payable by consumers.
"More than" passively track indexes
In Monday's press release, Questrade  Financial Group executive managing director John Youn said "investors want ETFs that do more than passively track an index." He also highlighted the equal-weighting strategy that avoids "the concentration that can occur in market-cap weighted indexes."
The Questrade Smart ETFs are available through brokers, investment advisers and through Questrade itself. It said the announcement "completes the initial public offering of units pursuant to a prospectus dated February 10, 2015." The company ran ads in Tuesday's Financial Post and (presumably) other daily papers.
Questrade Inc.,  subsidiary of Questrade Financial Group ("QFG",) is an independent discount brokerage and says it has been among Canada's best managed companies since 2011. The release says QWM "manages and administers Questrade ETFs and provides professional investment management services through Portfolio IQ." It describes QWM as an investment manager and portfolio manager.
It seems clear that these new ETFs will be front and centre within Questrade's own discount brokerage operation and there surely must be some temptation to include Smart ETFs in Portfolio IQ at some point. Whether the ETFs get prominent (or any) shelf space with its bank-owned discount brokerage competitors or ends up in the product mix of other Robo firms remains to be seen.
When I posed these questions to the company, I was given these answers:
JC: Are other discount brokerages likely to offer the Questrade ETFs?
Questrade: "Of course! Just as we don't block our clients from purchasing ETFs from other providers, other brokerages are offering our ETFs."
JC: Will you give your own products prominent support within your own brokerage operation?
Questrade: "Our brokerage operation will not give preference to Questrade Smart ETFs in dealings with our brokerage clients."
JC: Are the new ETFs part of Portfolio IQ?
Questrade: "The new ETFs are not part of Portfolio IQ."  (company's emphasis).
JC: In private email communications you have described Portfolio IQ as a robo-adviser but your press releases don't use the term. Why not?
Questrade: "We prefer the term online wealth management, but I've noticed there is a tendency to call it "robo-advisor" — just as online brokerages were once called discount brokerages. For Portfolio IQ, robo-advisor isn't accurate. We have the benefits of a service that is 100% online as well as professional money managers who are actively managing the portfolios and available to discuss the portfolios with the clients."
JC: Which ETF families does Portfolio IQ use? (Vanguard, BlackRock etc.) or do they use index funds or individual securities? And second, why NOT use your own new family of ETFs?
Questrade:  "We don't use a family of ETFs for Portfolio IQ. We have no affiliations or restrictions that would prevent our sub-advisor (One Capital) and Portfolio Manager (Jason Casey) from selecting the best ETFs for each portfolio. As for not currently using our new family of ETFs, if the Portfolio IQ sub-advisor and Portfolio Manager determine that a Questrade Smart ETF is a suitable addition to the portfolio, then they would consider adding it."