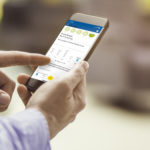 By Peter Tilton, Senior Vice President, Digital, RBC
(Sponsor content)
Prior to the pandemic, RBC already had a robust digital banking user base.
However, as COVID-19 reached Canada and temporary branch closures took effect, we saw a rapid increase in demand for digital banking solutions.
We quickly pivoted to expand the capabilities of some of our leading digital tools, helping to ensure that clients could access everything they needed from home, including one-on-one appointments with their financial advisor.
Our analytics showed some interesting trends: the first being that many seniors quickly adopted digital banking tools. We saw a 77% increase in average weekly enrolment for digital banking sign-ups amongst users aged 60+, and daily re-engagement amongst these clients increased by 36%.
Digital banking tools also saw an overall increase in demand. For clients who had been with RBC for more than five years, there was more than a 60% increase in average daily digital enrollment throughout the first few months of the pandemic.
Below is a look at some of the tools that helped our clients simplify their day-to-day routines and manage their finances effectively from home.
With MyAdvisor, meet with your financial advisor from home
MyAdvisor offers clients digital access to their personalized financial plans and connects them to an advisor in their community either by live video, phone or in-branch.
In the wake of COVID-19, we saw increased adoption of MyAdvisor. The platform was adapted to allow for an increased volume of client and advisor interactions, including video calls. We also expanded the platform to support a wider group of advisors to help meet every need; for example, Private Banking advisors.
We've heard some great feedback on the platform from our advisors, one of whom mentioned that they previously tried to introduce MyAdvisor to a client for two years, but the client declined as they preferred in-person meetings and didn't use online banking. Given the current physical distancing guidelines, the client decided to try a video meeting through MyAdvisor and was surprised with the ease of use. When the client went to book their future annual review with the same advisor, they requested another MyAdvisor video appointment.
We now have more than 2.23 million clients onboarded onto MyAdvisor with a personalized plan. Between March 2020 and January 2021, the number of completed appointments increased by 84%.
Ask NOMI allows clients to get more comfortable with digital banking
Ask NOMI is an interactive guide to personal banking. Found in the RBC Mobile app, it uses Artificial Intelligence to answer client questions about their accounts, simplify select everyday banking tasks and increase client comfort levels with digital banking.
It's also a great resource for people new to Canada. It can be challenging to learn a new banking system, especially in the wake of a pandemic and if English is not your first language. The feature supports a dozen different languages, which helps empower newcomers to make important decisions about their finances by giving them access to the right information in the language they are most comfortable with. Clients have found it helpful with the platform answering more than 4.5 million questions since it launched mid-March 2020.
Throughout the pandemic, we have continued to see steady adoption of NOMI capabilities. For example, we recently marked two major milestones in helping Canadians save in an effortless way: NOMI Find & Save uses predictive technology to learn a client's transaction patterns, finds those extra dollars in their account that it thinks they won't miss and sets them aside automatically in a savings account. NOMI Find & Save has now "found" more than $1 billion for clients, since launching in 2017 and NOMI Budgets, which recommends a budget based on a client's spending and saving habits, has helped around 1 million clients set budgets.
A new ID verification solution increases security for clients banking remotely and in-branch
In March 2020, we began piloting a new industry-leading ID verification (IDV) solution in 100 branches, which helps us further identify and authenticate each client to help protect them from fraudulent activity and create a more seamless digital banking experience.
We already were planning to scale this new capability across Canada; however, shortly after the pilot began, we were faced with responding to the pandemic. Our response included adapting and expanding the application of this IDV technology to enable our financial advisors to continue to provide advice to clients remotely. In about three weeks' time, we were able to deliver this capability to more than 3,500 Mortgage Specialists, Financial Planners/Investment and Retirement Planners and Branch Advisors working from home. This allowed them to connect remotely, safely and securely with clients. To the best of our knowledge, no other bank in Canada has a remote IDV capability such as this enabled for their sales force.
Keeping Canadians connected to their finances through our remote capabilities is particularly critical right now, as the pandemic continues. We're helping to ensure Canadians always know where they stand when it comes to their finances, to give them some certainty and confidence in an ever-changing world.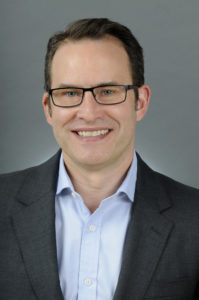 Peter Tilton joined RBC in 2016 as the Senior Vice President of Digital, Personal & Commercial Banking (P&CB). In this role Peter is responsible for helping to drive RBC's shift to a more technology-enabled, digitally-driven bank. More specifically, he is responsible for identifying and capitalizing on ways to leverage digital to further position RBC as a global leader in digital banking. Peter has oversight of building the framework to drive the convergence of digital channels with sales, service, and contact centre platforms. Peter is also responsible for direct client experiences across mobile, online, tablet, wearables including banking, direct investing, wallet, and rewards solutions.
Prior to RBC, Peter was Head of Digital Banking for Australia & New Zealand Banking Group Ltd. (ANZ Bank). Peter's previous roles at ANZ included leading the Analytics & Insights, ATMs, Foreign Exchange, International Banking and International Payments functions. Peter has a Computer Science and Education Degree from the University of Melbourne and his Master's in Human Resources Development from Queensland University of Technology. Peter lives in Toronto, Ontario with his wife and daughter.