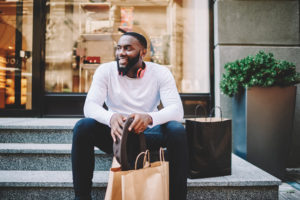 By Erica Nielsen, Senior Vice President, RBC
(Sponsor content)
When it comes to everyday banking, our clients have made it clear they want more value for their business. Specifically, they want more value from the things they do every day and to be rewarded for their banking relationship, particularly as it grows with us. They want our help building confidence in making critical financial decisions. And most importantly, they want us to earn their trust by looking out for their best interests and having their backs.
This was the important feedback that we heard from Canadians, and which led to the launch of RBC Vantage.
RBC Vantage is our new way to describe all of the powerful benefits that our clients can enjoy every day, just by having a bank account with us. Through RBC Vantage, we're transforming the way we approach the client relationship, moving beyond simply selling a chequing account to ensuring that we meet our clients' needs and expectations holistically.
We've taken the best of what we do and have innovated our offering to deliver more value than ever before as well as insights and tools to help our clients make critical financial decisions and confidently manage their money.
So, how can RBC Vantage give Canadians more value every day?
Unlock more value
Our new Value Program, one of the innovations that we've launched as part of RBC Vantage, is designed to recognize and reward our clients for banking with us. By simply enrolling their eligible bank accounts, they will be able to enjoy more savings on monthly account fees, and now can earn RBC Rewards points on debit purchases in-store or online. And the deeper the relationship that a client has with us, the more fees they will save and points they will earn.
Earnings points on debit is a great option for clients who spend less on credit but still want an opportunity to earn rewards, or for those who want to up their earning potential by collecting rewards on both debit and credit purchases.
Whether it's building up points for a big-ticket item or using them to pay for everyday purchases like groceries or to pay bills, having more opportunities to earn points can really make a difference.
RBC Vantage also helps our clients earn more rewards and savings when they take advantage of offers from trusted partners like Rexall and Petro-Canada.
Helping clients confidently manage their money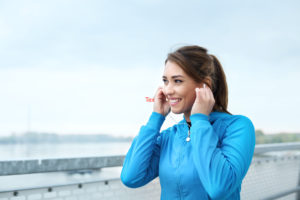 As many Canadians continue to navigate and manage their daily finances, there are digital tools available that can help make the process easier.
With RBC Vantage, clients have continued access to a suite of market-leading capabilities that leverage artificial intelligence to help them manage their money and stay on top of their finances.
For example, with our NOMI suite of capabilities, clients can leverage the power of AI to get personalized insights that can help them achieve their financial goals. This includes:
NOMI Budgets, which takes the manual work and complexity out of creating a budget by using their personal spending and savings habits to recommend a budget and then helping them actively stick to it.
NOMI Insights, which provides regular and timely insights to help them make more informed financial decisions.
NOMI Find & Save, which automatically finds extra money they won't miss and sets it aside as savings.
And the impact of having these data-driven insights and capabilities at their fingertips can really add up. On average, clients using NOMI Find & Save have saved about $410 per month on average – adding up to nearly $5,000 per year. Since 2017, the platform has helped clients set aside more than $1.4 billion in total.
We've also created innovative digital tools that let our clients easily and securely open and account, virtually or in-branch, whether on their own or with the help of an advisor.
Delivering enhanced support and trust
With RBC Vantage, clients also have access to new interactive tools that provide more personalized advice, while making it easy to seamlessly identify the bank account that best meets their needs and uncover more benefits through their everyday banking options.
In addition, clients continue to have access to our MyAdvisor digital platform, which is unique to RBC. Through MyAdvisor, clients can create personalized plans and connect with an RBC advisor in their community via live video, phone, or in-person at a branch when they want additional support.
We also listened to our clients' feedback and simplified our account offerings to focus on the core banking features that Canadians want, including unlimited debit and Interac e-Transfer transactions, and options to save on ATM fees. This includes launching RBC Advantage Banking, a new bank account, which has no monthly fees for eligible newcomers for their first year and is always free for full-time students during their studies.
No matter your financial goals or what you want from your everyday banking experience, we're committed to ensuring you have the right support, advice and products to help you get more value and effectively manage your money.
Want to unlock more with RBC Vantage? Visit www.rbc.com/vantage.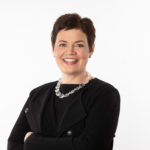 Erica Nielsen is currently the Senior Vice President of Everyday Banking and Client Growth at RBC. In her role, Erica has responsibility for personal banking and deposits, everyday payments and leads RBC's Youth and Young Adult segment. Erica's core mandate is to drive client acquisition, engagement and retention across all of Personal and Commercial Banking, working with her line of business partners, functions and Regional Banking to achieve these objectives. Outside of work, Erica loves spending time with her family, enjoying many activities with her two kids.