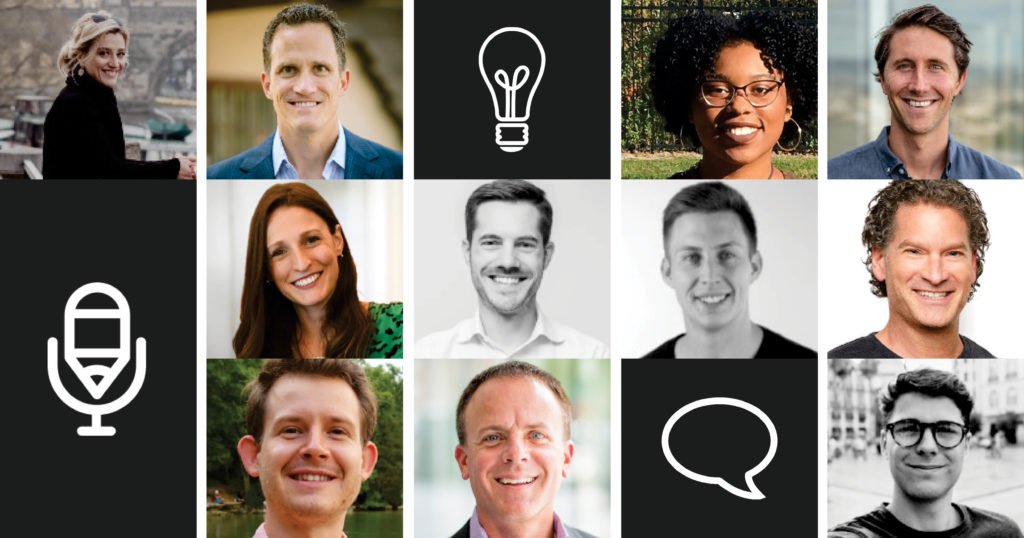 What one book would you recommend for small business owners to put on their summer reading list?
Being a business owner requires hard work and dedication. But other skills entrepreneurs need are more subtle and can be the difference between a thriving or struggling company. So if you have felt like your bank of knowledge is missing a key element to reach your next business goal, this curated booklist might hold an answer.
To help your small business succeed, we asked business professionals and CEOs for their best book recommendations. From books that will propel your leadership to the next level to tomes that offer advice on conflicts of all kinds, there are several innovative ideas presented in these volumes that may help you grow your business and win at life in the long run.
Here are 11 books for small business owners to add to their summer reading list:
The 24-Hour Family
Mindset: The New Psychology of Success
Citizen: An American Lyric
They Can't Kill Us Until They Kill Us
Think Big, Act Small
Deep Work
The Elements of Style
Primal Leadership
The Seven Habits of Highly Effective People
Measure What Matters
The Hard Thing About Hard Things
The 24-Hour Family
For those small business owners who are also parents, I would highly recommend The 24-Hour Family by Polly Ghazi! This is perhaps one of the best guides to work-life balance for parents. It does a great job at breaking down how you can balance the ever-growing demands of your work and your family. — Jeanne Kolpek, Cadence Education
Mindset: The New Psychology of Success
One book to put on your summer reading list is Mindset: The New Psychology of Success by Dr. Carol S. Dweck.  Dweck's work breaks down the way we view our abilities and skill sets as based on the way we carry ourselves. Some people are content with where they're at, or think that after a certain point they can't improve on a skill. This is known as a fixed mindset. Others continue that hunger for knowledge and want to improve. This is known as a growth mindset. This book emphasizes the importance of a growth mindset and how it can help anyone in all facets of life, from school to business, and even personal relationships. I highly recommend putting this on your summer reading list if you want a kick to get in gear. — Chris Abrams, Marcan Insurance
Citizen: An American Lyric
While this book is not strictly business-related, it definitely does something I think people in the business world need to become apt at: understanding a variety of experiences outside of their own. Claudia Rankine's Citizen: An American Lyric subverts narrative structures to put the reader into the driver's seat of each page as she tells us about the varied experiences of Black people in America. Rankine doesn't tell us, readers, how to feel. She is simply asking us to feel, to open ourselves to a world beyond our own. — Hunter Blackwell, Markitors
They Can't Kill Us Until They Kill Us
Small business owners should add They Can't Kill Us Until They Kill Us by Hanif Abdurragqib to their summer reading list. This book is a collection of personal essays illustrating the theme of empathy. These essays make the reader stop to consider what makes the world meaningful. Apply this principle when deciding how your business will fit into customers' lives, and your small business can become a force for change. — Alex Czarnecki, Cottage
Think Big, Act Small
Think Big, Act Small: How America's Best Performing Companies Keep the Start-up Spirit Alive by Jason Jennings is a best-selling book that every small business owner needs on their summer reading list. Jennings dives in deep to explore the unique concept of operating on the level of a big organization yet incorporating the spirit and drive of a start-up into the core values of the business. The book provides insider interviews, extensive research, and in-depth analysis on the topic. It is a must-read for any business owner looking for long-term, steady, and consistent growth. — Kelli Lane, Genexa
Deep Work
If you read anything this summer, read Deep Work: Rules for Focused Success in a Distracted World by Carl Newport. This book will probably strike many people as counterintuitive because it flies in the face of a lot of the conventional wisdom surrounding maximizing productivity and what it means to be productive, but by learning to harness short bursts of productivity, interspersed with downtime, you actually get far more out of a workday. If you want to learn how to do more work in less time, this book provides the template. — Markus Albert, EatFirst
The Elements of Style
It might seem ancillary to running a small business, but The Elements of Style by William Strunk Jr. helped me dramatically improve my written communication, and I am certain that it has meant better relationships with my vendors, clients, and employees.
This book is something that anyone who studied English at college will recognize. It is a great general-purpose style guide for writing letters, emails, press releases, memos, and the like. A lot flows from adept written communication: something small business owners ignore at their peril. — Trevor Larson, Nectar
Primal Leadership
Primal Leadership: Unleashing the Power of Emotional Intelligence by Daniel Goleman, Richard Boyatzis, and Annie McKee helps entrepreneurs (or any leader) to up their game by developing a deeper understanding of emotional intelligence. Especially coming out of the pandemic, supporting our teams emotionally is just as important as being able to support them financially. Because we're still working remotely, it's more important than ever before to be aware of your team's emotions and to know how to inspire loyalty in your employees. — Bill Glaser, Outstanding Foods
The Seven Habits of Highly Effective People
The 7 Habits of Highly Effective People by Stephen R. Covey is a great addition to a business owner's summer reading list. This book stands the test of time; Covey published the book in 1989, and it has since been used as a training tool by hundreds of corporations. Business leaders from all over the world use Covey's paradigms to better align with their personal goals as well as help create company goals based on employees' feedback. Covey breaks down various "character ethics" and "paradigms" to restructure the way people approach goal setting and effectively follow through on achieving set goals. — Tyler Forte, Felix Homes
Measure What Matters
Reading Measure What Matters will give you a few great examples of why it is so important to keep track of everything you're doing to achieve your goals. If you don't have goals laid out along with how you are going to achieve those goals, you need this book right now. It will show you how to stack and track everything in regards to your goals and how to get there while keeping track during the process, so you know whether or not you are going in the right direction. — Ben Walker, Transcription Outsourcing, LLC
The Hard Thing About Hard Things
I'd strongly recommend The Hard Thing About Hard Things written by Ben Horowitz. This book relies on a background in finance and tech and is refreshing, as the concepts and terms are not dumbed down. It's a must-read for people who want to start their own small business. There are many useful ideas for new CEOs or business owners on how best to deal with difficult clients, internal conflicts, angry shareholders, and even hiring. The author shares advice based on his extensive experience. If you're going to take charge of anything in any kind of company, read this book. If you're starting a company, whether it's a tech company or a finance company, read this book. — Darren Dean, WipeLock
Terkel creates community-driven content featuring expert insights. Sign up at terkel.io to answer questions and get published.