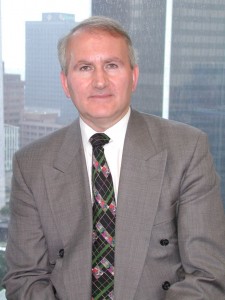 Editor's Note: This blog by Adrian Mastracci spawned my column in the Financial Post today, headlined In May, Don't Sell, Rebalance. Below is the original blog written for the Hub by Adrian. — Jon Chevreau
By Adrian Mastracci, KCM Wealth
Special to the Financial Independence Hub
 "Pitfalls of "sell in May and go away" strategies are not going away anytime soon."

The catchy phrase "sell in May and go away" is making the annual pilgrimage rounds once again; a strategy that believes stock investing from November to April has better prospects than other months. Keen followers sell their equities now, such as stocks, mutual funds and (equity) ETFs.
They then repurchase equity investments around November. The "sell in May" part of the strategy needs much closer scrutiny, especially the costs and fees of selling and repurchasing. I'm fully on board with the excitement of getting away to a favourite destination. However, I don't see any benefits to selling in May.
 Selling in May doesn't work well often enough
If only successful investing were that simple! As an aside, selling in May does not work well often enough. These pointers should change your views on the wisdom of selling:
Commissions incurred to sell and repurchase investment selections.

Deferred Sales Charges (DSC) may apply when you sell mutual funds.
Front loads or DSC fees starting at the high rate for purchasing new mutual funds.

Tax payable on capital gains realized in 2016 when you sell current investments.
Earning less interest income than dividends from equities you sold.

Paying more

 tax on that interest versus that on dividends you gave up.

 

Say the remaining DSC

 on mutual funds

 you sell

 is 2% to 3%

.

 The DSC on newly purchased mutual funds will likely rise to near 6%.
Current dividend yields given up are in the 3% to 4% ballpark.

 

Interest rates on cashable deposits now hover close to 1%

.
 Another variable is whether the repurchase prices will be lower, similar or higher than today.

 Not to mention the amount of short-term speculation and portfolio upheaval you take on.
While they might seem appealing, these strategies are not as simple as they initially feel.
Add up all the costs, fees and implications of your round trip before you sell the farm in May.
I suggest not to clear the deck, nor to take other drastic actions.
A modified investing approach may better suit your needs.
Try these ideas instead:
Migrate to a more comfortable, long-term asset mix.

Make a series of smaller investing moves.

Arrange another portfolio opinion.

Rebalance in May and go away.

Rebalance in May
Investors should not spend any time agonizing whether they should sell in May and go away. I liken it to implementing a knee-jerk reaction that does not deliver.
Perhaps all that is necessary is a rebalancing of the asset mix already in place: a strategy that sells some of the winners and buys some of the laggards.
The beauty of a simple rebalancing is that you don't have to make the right market calls.
Just rebalance the nest egg to your asset mix targets, not to the markets.
Be extra careful when contemplating sweeping changes, like "sell in May."
You may create lasting and costly portfolio damages.

My investing philosophy is about making logical decisions and following a sensible plan.
I can't find a logical reason or plan to "sell in May."
So I stick to the prudent, tried and true rebalancing strategy. It leaves you much more time to decide where to go to in May and thereafter.
Adrian Mastracci, MBA,  is president and portfolio manager for Vancouver-based KCM Wealth Management Inc., specializing in designing and stewarding retirement portfolios.