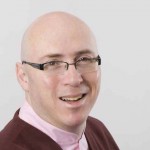 If you missed the one-hour live web chat about Tax Free Savings Accounts (TFSAs) at the Financial Post, you should be able to read the transcript here.  It was a fairly spirited chat, seeing as Garry and the Post have been breaking story after story lately about the CRA's move to audit overly aggressive, excessively traded TFSA accounts with massive gains in them.
At the other end of the scale, and as Garry has pointed out, the big losers in TFSAs tend to be those who take the GIC default products and end up making it paltry 1 or 2% in interest income. Even worse, as GMP Richardson's Chris Cottier has pointed out, are those making this pittance in the TFSA while paying out upwards of 20% in credit-card charges.
Also on the chat presenting the financial industry's perspective was Rubina Ahmed-Haq. The chat was sponsored by PC Financial.