By Patricia Gass,
Special to the Financial Independence Hub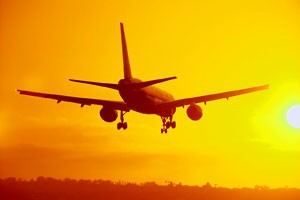 As we return to reality from our 3-week vacation "high," I'm hoping to make the happy feelings last as long as possible.
After all, that's what a great vacation is all about!
So, better late than never, I'm diving in to review the state of our spending for 2014. Scary task (especially given our recent travels) but someone's got to do it.
Yes, we really did have a "spending plan" last year and will do so again religiously this year. How else do you think one achieves financial independence? Do you know that few people realize what they've spent in their first year (or even few years) of retirement?
Beware overspending in the early days
Nothing can derail a happy retirement more quickly than overspending in the early days. While looking ahead is certainly important (tough to fix what you've already spent!), you can really learn a lot by sizing up what happened each year. To supplement my "quick and dirty" monthly reviews, an annual review will give me a better perspective of our overall, longer term habits.
Spending less than you earn is such a simple concept that many people get wrong!
Not surprising to me at all. In practice, it's VERY hard to know what you spend. Think about the many ins and outs in your multiple bank or investment accounts- salary, taxes, transfers, purchases/sales, expenses and so on. Now you get it?! It's even tricky to figure out for us analytical types.
How do you translate this concept of spending "less than you earn" into retirement?
In an ideal world, maybe people should only spend the earnings generated from their assets each year? For 99.9% of us, this will NEVER be reality. We must all figure out what a reasonable amount of spending is today, while covering off our potential needs for tomorrow. Not an easy task.
Nothing Is "Off Limits"
Living in retirement is an exciting and evolving process. Every day is a new discovery. So far, we're enjoying each minute. In my early view, it's a fun "challenge" to debate our new needs and wants.
Things I never thought I'd reconsider become possibilities again. Do we really need our 3-bedroom home (with crazy high taxes) in central Toronto if we want to travel more? We're spending HOW MUCH on our cleaning lady that we needed when we worked? We plan to take our time with big decisions — silly to rush into anything we might later regret.
To Spend Or Not To Spend?
If we're not careful, we can spend a whole LOT MORE in retirement! Work, no longer, get's in the way of life. We are free to accept our friends' requests for dinners out, nights on the town, theatres/sports events, shopping dates, even vacations etc.
But, we don't NEED to spend more.
There are so many ways to get creative and spend less. We now have the time to be smart shoppers. Wait for deals, compare prices, do our research, negotiate better value. Take our vacations or make purchases off-season when prices are lower. All those "work-related" expenses should and must go away- office clothes, daily lunches out, commuting costs etc.
We have and will continue to find some hobbies that are free and fulfilling…learning, reading, walking, getting fit/healthy, cooking, building or renewing relationships, volunteering. I've discovered that many of these things are more satisfying than my old career ever was.
For anyone seeking financial independence  (aka findependence, early retirement), here are some questions to ask yourself about your spending habits;
1) Am I getting the most from my money?
2) Am I spending on the things that matter to me and cutting back on the things I care least about?
3) Where/how can I spend less with little/no impact on my happiness?
4) Am I open & flexible to new ways of living/spending?
5) What can I learn from the spending adventures of others?
6) How can I better time, delay or eliminate purchases to stretch my dollars further?
Brainstorm and implement some new ideas, and you'll be well on your way to financial independence.
Maybe earlier than you think? Good luck!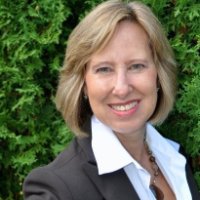 Proud founder of the blog, Let's Talk About Money, Patricia Gass, CPA, CA, provides personal finance coaching and education to improve your money skills. Follow her on linkedin, twitter or pinterest.
If you missed part 1 of this series on the Hub, click here.
We hope to publish part 3 here in due course, but for those who can't wait, read it here and now on Pat's blog.