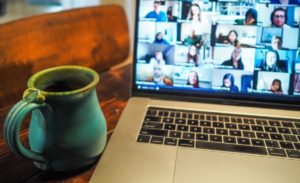 My latest MoneySense Retired Money column looks at how retirees can use a hybrid  "core and explore" approach to portfolios. Click on the highlighted headline for full column: How to master Core-and-Explore Investing.
For the average investor at or near Retirement age, I believe the "core" – the 80 to 90% of so-called "Serious Money" – can be held in balanced funds or low-fee indexed solutions like Asset Allocation ETFs from BMO, Horizons, iShares,  and Vanguard: a single such fund holds thousands of stocks and bonds spread around the world.
If your risk tolerance is high enough, that leaves 10 to 20% for a more adventurous "Explore" allocation that could go into more speculative alternatives to the mostly stocks and bonds held in the core. This could include new tech IPOs or cryptocurrencies like Bitcoin or Ethereum, or investment funds that track them, as Dale Roberts and I surveyed in twoMoneySense articles recently. Sadly, volatile cryptos and crypto funds can also generate comparable losses just as quickly so keep these to no more than 1 or 2% of a total portfolio and be quick to take partial profits in registered accounts.
If booking gains without tax considerations, you could put the proceeds into less volatile speculations. One surprize from 2020 and so far in 2021 is the glut of new stock offerings, IPOs, including the mania over SPACs, which I only touch on in the column.
The one rule for speculative single issues is not to bet your whole speculative budget on a single name. Older folk may choose "baskets" of four or five stocks in several sectors.
I'm normally wary of IPOs: some joke IPO stands for It's Probably Overpriced. However, for the first time I recently bought an IPO on its day of issue: online vacation rental firm Airbnb Inc. [ABNB/Nasdaq], recommended by more than one investment newsletter to which I subscribe. That was the first time I bought an IPO the day it started trading, though I regret NOT having jumped on Google's IPO back in 2004.
Recent IPOs
I prefer to wait a few months for new issues to settle: that approach worked with Facebook after it fell within a few months of its initially botched IPO. And recently I've taken post-launch "starter" positions in plant-based meat substitute maker Beyond Meat [BYND/Nasdaq], cloud data warehousing firm Snowflake Inc./[SNOW/NYSE, and the now ubiquitous Zoom Video Communications [ZM/Nasdaq.]
With the market and economy shifting to a "recovery" theme as Covid vaccines slowly make their way through the population, money managers are moving from the Covid-resistant tech themes of Work from Home  growth stocks (notably Zoom) to more traditional Value names that benefit from a recovery.  Since the Vaccines arrived, Zoom has come back to earth but if you believe, as I do, that it's nevertheless well positioned either way, it may not be a bad time to add to positions.
FANG and its variants
The MoneySense column also looks at FANG and its variations on owning the big US tech giants, including lately even Tesla, now it has become part of the S&P500 index.
Adrian Mastracci, portfolio manager with Vancouver-based Lycos Asset Management Inc., reminds readers that over the decades, asset allocation has proved to be more important than security selection. If you agree, you could stick 100% with the core Asset Allocation ETFs mentioned at the start of this column.
At the other extreme, if you are an investor who owns only individual stocks, Mastracci cautions that five stocks would not provide sufficient diversification: you'd need at least 20 to 30 stocks.