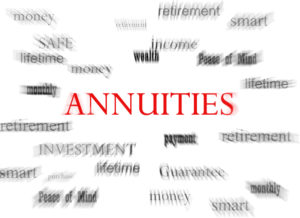 My latest MoneySense Retired Money column looks at whether the multiple interest rate hikes of 2022 means its time for retirees to start adding annuities to their retirement-income product mix. You can find the full column by clicking on the highlighted headline here: Rising rates are good news for near-retirees seeking longevity insurance.
The Bank of Canada has now hiked rates twice by 50 basis points, most recently on June 1, 2022.  That's good for GIC investors, as we covered in our recent column on the alleged death of bonds, but it's also  welcome news for retirees seeking longevity insurance.
As retired actuary Fred Vettese recently wrote, retirees may start to be tempted to implement his suggested guideline of converting about 30% of investment portfolios into annuities. As for the timing, Vettese said it is "certainly not now: but it could be sooner than you think." He guesses the optimal time to commit to them is around May 2023, just under a year from now.
After the June rate hikes, I asked CANNEX Financial Exchanges Ltd. to generate life annuity quotes for 65- and 70-year old males and females on $100,000 and $250,000 capital. The article provides the option of registered annuities and prescribed annuities for taxable portfolios. It also passes along the opinion of annuity expert Rona Birenbaum that she greatly prefers prescribed annuities because of the superior after-tax income. Of course, many retirees may only have registered assets to draw on: in RRSP/RRIFss and/or TFSAs.
For a 65-year old male investing $100,000 early in June 2022, with a 10-year guarantee period in a prescribed (non-registered) Single Life annuity, monthly income ranged from a high of $548  at Desjardins Financial Security with a cluster at major bank and life insurance companies between $538 and $542. (figure rounded). Comparable payouts on $250,000 ranged from $1299 to $1,390. Because of their greater longevity, 65-year old females received slightly less: ranging from around $500/month to a high of $518, and for the $250,000 version from $1238 to $1319.
Here's what Cannex provides for comparable registered annuities (held in RRSPs):
For a 65-year old male (born in 1957), $100,000 in a Single Life annuity nets you between $551 and $571 per month, depending on supplier; $250,000 generates between $1,399 and $1,461 a month. For 70-year old males (born 1952), comparables are $625 to $640/month and $1,578 to $1,634 a month.
For a 65-year old female (born in 1957), $100,000 in a Single Life annuity nets you between $518 and $532 per month, depending on supplier; $250,000 generates between $1,335 and $1,362 a month. For 70-year old females, comparables are $576 to $595/month and $1,475 to $1,523 a month.
Dollar-cost average your way into annuities
Apart from the registered/non-registered decision, there is also the question of timing of the initial and subsequent purchases of life annuities.
Finance professor Moshe Milevsky, who is writing a book on the history of annuities (following his co-authored Pensionize Your Nest Egg) advises investors to inch slowly into committing to annuities, since "I have no idea where long-term rates (the important ones) are heading, even if you have a clear vision of the Bank of Canada's plans … when it comes to annuities and annuitization the mathematics are more favourable to acting slow versus all-at-once."
In an 2016 academic paper, Milevsky likened the gradual inching into annuities with dollar-cost averaging of stocks: "In fact, the optimal behavior of a risk-averse consumer resembles an asymmetric dollar-cost averaging strategy," he wrote in a co-authored paper titled A Glide Path for Target Date Fund Annuitization.
Making Sense of the Markets
Also published mid-Thursday is the latest edition of MoneySense's weekly market wrap: Making Sense of the Markets. This used to be the turf of Dale Roberts and a few months ago passed to Kyle Prevost. He's on vacation now so Dale and I have alternated in filling the space. Here's the link to the piece I just filed for this shortened week. (tomorrow is a holiday).