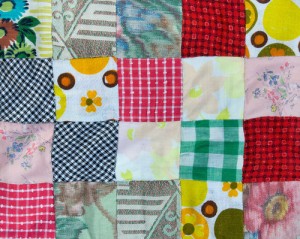 By Adrian Mastracci, KCM Wealth
Special to the Financial Independence Hub

Is your nest egg a tangled patchwork of stuff in need of a retrofit?
Perhaps, purchased over time for no apparent reasons?
I've kept tabs on portfolios that I reviewed seeking second opinions. Investors range from do-it-yourselfers to those dependent on advisers, representing all ages.
The portfolio with the least number of investments had just three, while the highest had 97.
Most portfolios hold a patchwork of 15 to 35 mutual funds.
It's a daunting task for anyone with a full time job to keep track of a dozen or more investments.
Several potholes can get in the way of your investing roadway.
There are two questions that every investor ought to ask:

▶ "Do I own a portfolio patchwork of stuff?"
▶ "If so, how did I get there?"
Here's my summary of vital signs you're a candidate for a portfolio retrofit:
You don't receive objective advice.
Retirement projections are out of date or non-existent.
You don't know what "asset mix" is or does.
The personal investment plan is missing.
You don't recognize all the portfolio risks incurred.
Investments in stocks and mutual funds are too high for comfort.
You own too many investments.
Broad portfolio diversification is lacking.
You have too many similar stocks inside mutual funds.
Portfolio is over invested in Canada.
My advice
A patchwork of investments is a sure way to derail a portfolio.
Even having just one or two such signs can be problematic.
Patchwork investing finds no favourites.
It latches onto active and passive portfolios, novice and seasoned investors.
It's quite easy to retrofit your investing from a patchwork of stuff.
Savvy investors have learned to spot the signs and methodically deal with each one.
If you have a patchwork collection in your portfolio, take the appropriate medicine and right your ship.
Your mission is to minimize the road bumps of investing.
Questions, feedback and comments are invited.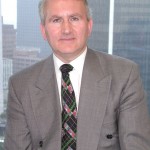 Adrian Mastracci, MBA,  is president and portfolio manager for Vancouver-based KCM Wealth Management Inc., specializing in designing and stewarding retirement portfolios.