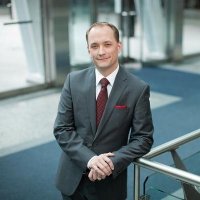 The fin-tech wars are heating up on the Sales front: Toronto-based robo adviser NestWealth.com today announced it has hired the former Director of National Accounts for iShares BlackRock to head up its new B2B offering, Next Wealth Pro.
The hiring of sales veteran Chris Hogg is a "huge day for Nest and I think for the industry as a whole," says NestWealth founder and CEO Randy Cass.
Nest Weath Pro is a new digital wealth management platform: it provides traditional brokerage firms, advisors, and asset managers with a "white label" turn-key solution that includes know-your-client tools and customizable portfolio management.
Disruptive shift
In a press release issued this morning, NestWealth said Hogg has more than 20 years industry experience, including the last three years at BlackRock. The release quotes Hogg as saying that "I've seen many changes within the industry, but have never encountered a shift as meaningful and disruptive as what we're seeing today."
Case said Nest Wealth Pro demonstrates that "technology and tradition can co-exist in a way that supports advisors and benefits their clients."
NestWealth describes itself as "Canada's largest independent Robo-Advisor."
Speaking of disruption, there's a good piece on finch's impact on the banks in Thursday's Financial Post. See 'Disruption here and now': Pressure of Uber moment transforming banks, conference told.