Special to the Financial Independence Hub
The campaign of Working Canadians to save the $10,000 limit on Tax-free Savings Accounts is really gaining momentum.
We have always known Canadians love their TFSAs for their simplicity, flexibility and as a valuable tool to permit tax-efficient retirement savings.
Just this week our campaign was bolstered by an Angus-Reid public opinion poll, which reveals that the promise by the new federal government to reduce the TFSA limit is opposed by a majority of Canadians. So of the 11 million who have money in a TFSA, more than 5.5 million of them like the higher limit of $10,000 implemented by the Conservative administration earlier this year.
As well they should. The facts have convincingly shown that the justifications the Liberals claim to support the limit reduction – that "TFSAs are mostly a tool for the rich and cost the treasury too much in foregone revenue" – are just plain wrong.
All we want is pension parity for the middle class
When the federal government continues to pour tens of billions of our tax dollars into generous, indexed public-sector pensions every year, it's hard to swallow the fact that a billion or so "lost" to TFSAs is somehow unacceptable. These public-sector pensions are also grossly underfunded.
The Canada Post pension, for example, is underfunded to the tune of $6.5 billion, and that's just one of the many quasi-government entities with big pension problems. As for the largest government pension plan, the Superannuation Fund for federal government workers, even the Chief Actuary for Canada admits it is under water by $150 billion. And that's likely a significant underestimate as illustrated by research conducted by the C.D. Howe institute, among others.
Also, as has been pointed out elsewhere, longer lifespans, low projected investment returns and the uselessness of RRSPs to Canadians over the age of 71 means the TFSA is an essential tool for our growing cohort of older Canadians. As for younger Canadians, the massive debts currently being built up by many Canadians governments will simply be big tax liabilities for future generations, and retirement savings vehicles like TFSAs will take on even more importance as these bills come due.
The number of Canadians who currently hold TFSAs is 11 million and growing. We need to retain the $10,000 TFSA limit as a bare minimum to assist the 80% of us who don't work for government to save for retirement.
It's the least we can ask from our new federal government. So if you have not already signed our petition at www.workingcanadians.ca/saveourtfsa please do. It will only take a minute of your time. And if you have signed it, please encourage everyone you know to sign as well.
Don't just sign the petition: urge 6 others to do so too!
We already have thousands of names signed to the petition but in order to reach all the 5.5 million or so who told Angus Reid they didn't want contribution room cut almost in half, we need more than just YOUR signature. We're asking every one who signs to email out the petition URL and/or to use their social media to reach at least six other TFSA owners who feel as strongly about this issue as we do.
The Liberals claim to care about helping middle-class tax payers, and I can't think of anyone who is more middle-class than these millions of TFSA owners who gave up consumption of goods or services in order to save a little money for their futures.
It's time the majority of us had a fighting chance at a decent retirement for ourselves and our families.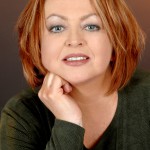 Catherine Swift was President and CEO of the Canadian Federation of Independent Business (CFIB) from 1995 to 2012 and Chair from 2012 to 2014. She is currently the spokesperson for Working Canadians, a not-for-profit organization whose mission is to oppose the negative impact of labour unions on our economy and society.