By Robert J. Crowder
Special to the Financial Independence Hub
Small owner-managed businesses ravaged by Covid-19 are subsidizing big insurance companies during this pandemic and don't even know it. In many cases, they have been paying for several months the full cost for employee health and benefits plans while all or most services are no longer provided. And if they are now starting to get a reduction in premiums, it's not enough.
Since mid-March, dentists and other professional healthcare providers such as chiropractors, physiotherapists and massage therapists have been shut down, with the exception of emergency treatments. But small businesses continued to pay full benefits premiums while their employees didn't use these services.
The numbers tell the tale
The value of premiums paid during the coronavirus pandemic has been truly staggering. Three-quarters of Canada's 600,000 small businesses have employee benefits plans and over the past three months they paid out approximately $1.6 billion in premiums for benefits coverage at a time when virtually no services were provided. Keep in mind those same businesses and the business owners were suffering because of Covid.
Using claims data since the pandemic began (representing thousands of Canadian small businesses), it is clear that the number of claims for health and dental services is down 50% with some components of benefits plans, such as dental visits, down as much as 95%!
A real-life example
Let's take an actual owner-managed small business, a distribution facility with 25 employees. The owner pays $9,500 per month in premiums for an employee benefits plan with a major insurer that includes comprehensive health and dental coverage. As the Covid crisis unfolded in mid-March, company sales plummeted dramatically and customers held back payment, causing an acute cash crunch.
As the crisis deepened, the owner was able to reduce non-essential expenses and negotiate a reduction in rent. Benefits represented a major part of expenses but actual usage came to a halt for dental and paramedical services. The owner asked his insurer to temporarily pause unused coverage in order to conserve cash, which would have meant a savings of over $6,000 per month, but was told it wasn't possible.
By mid-June the company had paid out almost $20,000 in cash during a crisis when not a single employee had been to visit a dentist, physiotherapist, massage therapist or any other practitioner covered under the benefits plan.
Too little, too late
Thus, most small businesses paid full premium for their benefits plans in March, April and May, and only in June did some start to see any credit from large insurers, some of which are now offering future credits to mitigate lower numbers of claims. More on this in a moment. But still, that is $1.6 billion of unnecessary premiums that small business owners could have used to stabilize their businesses and keep people employed during the height of the crisis when their cash flow was severely impacted.
Governments are now easing restrictions as dental offices, chiropractors, physiotherapists and others re-open. But let's be clear about something. The type of services that we were used to before are not going to be available as frequently, and appointments will be a lot different than what you are used.
Take a typical dental office. Who is going to be visiting their dentist for a cleaning every three months? Not anymore. You'll be lucky to go twice a year. The dentist must now regulate the number of patients seen per day and on top of seeing fewer people will have the added expense of PPE and maybe new equipment as well.
Practitioners must meet extra safety requirements to ensure the protection of their patients, staff and themselves. The Royal College of Dental Surgeons of Ontario (RCDSO) has put up rules for dental offices to follow in between patients.
The bottom line is that it means fewer visits to the dentist which in a perfect world would mean lower premiums. However, despite these changes in capacity, insurance companies are likely to raise rates to pre-Covid levels.
Effect on big business
Are large businesses equally affected? The likely answer is no. Most large businesses use an ASO (Administrative Services Only) model which is self-funded and means they have greater control over their benefits plans. Even if they do use a large insurer for employee benefits, they have the advantage of size and scale so they can negotiate changes to their benefits plans.
On the other hand, benefit plans for small business offered by major Canadian insurers have little flexibility. It's a take-it-or-leave-it approach. In fact, it's very difficult to understand the calculations used to determine annualized premiums and premium increases that occur on a yearly basis. As one who has been in this business for over 30 years, I call it voodoo math.
Could small businesses have cancelled benefits like dental coverage? Possibly. But there are potential penalties that could make it prohibitive to reactivate this coverage.
As a result, Canadian small businesses have little to no control over traditional benefits plans offered by large insurers unless they change the funding mechanisms to more closely reflect the environment in which they operate their businesses. Business owners should take it upon themselves to clearly understand what their funding model is and then decide what is best. It could save a lot of headache and cost for them down the road. This is where a budgeted ASO plan could come in handy.
The Covid Adjustment Factor
Meanwhile, beware of a new term in the benefits industry – the 'Covid Adjustment Factor.'
As mentioned, premium renewal calculation factors are hard to understand but one known factor is your group's claims experience over the previous year. The Covid Adjustment Factor is designed to discard effects of the Covid-impacted claims period which would have meant lower benefits premiums for the following year.
This sounds reasonable if health and dental services return to normal levels but that isn't going to happen. It sounds reasonable if you were fully compensated for premiums paid for services that could not be rendered in the current year. Business owners should question their insurance provider on this issue since large insurers can't have it both ways.
But small businesses can have similar advantages to large businesses through a budgeted ASO funding model which estimates health and dental claims, and provides business owners with a fixed monthly contribution towards expected claims. Unlike traditional group benefit plans, which lock into a 12-month model based on historical data and future estimates, the ASO plan mirrors what's happening in the current business environment in real time. Your contributions are directly related to your claim levels and any surplus premiums paid are returned to the business at the end of the year, or are used to fund future contributions when times are tough. You as the plan sponsor can adjust your contributions due to changing financial circumstances at any time.
For the small business owner, there are still many questions to ask. What if your insurer provides a partial premium rebate for reduced claims from March to June and then continues with normal premiums afterward? How fast can business owners adjust to changing conditions moving forward? And what if a second wave hits in the fall?
Doing due diligence now can be a big saving later.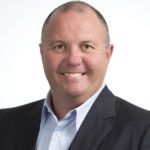 Robert J. Crowder is the Founder and President of The Benefits Trust. He has more than 30 years of experience in serving pension and employee benefits clients. In 1994, he founded The Benefits Trust as a Third Party Administrator serving small- and mid-sized business across Canada. Under his leadership, The Benefits Trust has grown into a successful benefits provider and a leader in the industry.