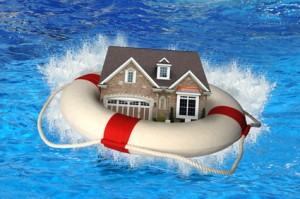 Interesting piece by the Globe & Mail's Rob Carrick today about the 10-year rule. The columnist says prospective home buyers should follow the same 10-year rule that investors do with stocks:
"If you can't wait at least a decade for a transaction to make financial sense, don't do it."
Carrick worries about the recent estimate by the Bank of Canada that housing here may be overvalued by 10 to 30%. With all the chaos going on in the world lately, "Houses don't have immunity. They are financial assets, just like stocks, gold bars and gallons of oil."
And in an example that hits home, he reminds us that after reaching $254,197 in 1989, the average house price in Toronto fell so long and hard it took until 2002 to set new highs. I recall personally buying a starter home in Toronto in 1988 for $230,000 and ultimately selling in 1996 for $182,000.
It worked out though, since we bought a better home closer to the lake: a strategy known as "moving up in a down market." That initial $50,000 paper loss has been recouped ten or twenty times over.
On stocks, I've often heard experts cite a five-year rule but Carrick says a 10-year rule is more prudent and "a 10-year hold should work for housing, unless we get a crash like the one in the United States or in Toronto in the late 1980s."
Ouch, he reminded me again!