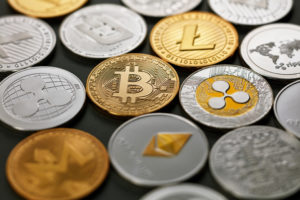 By Hristina Nikolovska
Special to the Financial Independence Hub
The latest Bitcoin bull run made many people want to jump on the train and use or store cryptocurrencies. There are many digital assets to choose from, and while wallets support most of them, the traditional payment apps have just started to experiment. PayPal was the latest company to show interest in allowing users to purchase cryptocurrencies with its app. 
Even though it covers 26 currencies in various countries, PayPal currently allows Bitcoin purchases to US citizens only. Still, that's a great start. If you're curious to know how to use crypto or invest in it and hold it, these are some of the best payment apps and crypto wallets to explore. 
Cryptocurrency Payment Apps
Both merchants and private individuals can use these payment apps to send and receive various coins. Fees are minimal, and payments are fast. 
Coinbase Commerce
Coinbase Commerce is one of the most famous cryptocurrency apps to help merchants accept payments. Coinbase Commerce doesn't charge fees, and it also supports price-stable cryptocurrencies. Payments are irreversible, and merchants can immediately sell earned crypto for cash or USD coin. This app integrates with WooCommerce and Shopify. 
BitPay
BitPay is available for both personal and business users. This app can store and manage BTC, Bitcoin Cash, Ethereum, and other coins. Also, it comes with a BitPay Prepaid Mastercard. Merchants can use this app to accept crypto payments with just a 1% fee. 
Electroneum
Electroneum (ETN) is helping people across the globe pay for goods and services in-store and online. It's accepted in more than 190 countries and brings benefits to people, merchants, and corporations. It removes the need for a bank account and provides new payment opportunities for all. 
GoCoin
GoCoin is one of the longest-running blockchain invoicing platforms. It supports Bitcoin, Bitcoin Cash, Litecoin, Ethereum, and EOS. The fee is only 1%, and the GoCoin gateway provides ultimate flexibility and security of payments for merchants. Merchants of all sizes, as well as startups, are using GoCoin all over the world.
BTCPay
BTCPay Server is an open-source crypto payment processor. It's secure, private, and free to use. There's no usage fee, and merchants can connect their e-commerce store or use other apps to receive payments. BTCPay is excellent for invoicing and supports WordPress, Tor, WooCommerce, Magento, and other platforms. 
The Best Wallets to Store Digital Currencies 
Even though payment apps can also serve as wallets, some cryptocurrency owners prefer to download separate software to store their investments. 
Coinomi
Coinomi claims that millions of users trust its high level of security and enhanced privacy. This wallet supports more than 1,700 blockchain assets and comes with these features:  
Built-in exchange 

Cold staking 

Zero fees 

24/7 support

Giftcards 

Blockchain-based ID and more
Ledger Nano X
This is one of the most famous hardware wallets. It can store cryptocurrency on a physical device that users can access via an app. It has superb security, connects to a Live mobile app via Bluetooth, and supports more than 1,500 crypto assets. 
ZenGo
This wallet is available for iPhone and Android. It enables users to buy various crypto assets using Apple and Google Pay, track their portfolio, and cash out in the native currency. It's available in 188 countries and also has an exchange available. 
Electrum
Electrum is one of the longest-standing Bitcoin wallets on the market. However, it's not designed for novice cryptocurrency enthusiasts. It's a feature-rich wallet, but it has no guides or walkthroughs available to learn how to use it. Electrum supports hardware wallets as well.  
BRD
This is one of the most popular wallets for iOS devices, and it's also available for Android. It's excellent for new cryptocurrency users who want to learn how sending and receiving payments works. This wallet has never been hacked and has a proven security record. It supports various coins as well as ERC20 tokens. 
P.S. Here are two Canadian companies which also have excellent wallets: Coldcard Wallet  and Blockstream.
Final Word
Both merchants and individuals are hoping to catch the Bitcoin train before it's too late. Today, there are many cryptocurrency payment apps available for merchants and companies. They can use those apps on their e-commerce platforms and accept payments in crypto with the option to immediately exchange it for other fiat currencies. 
Some people prefer to have a wallet where they'll store their coins and tokens. These wallets can also act as a payment app but are most commonly used to keep the funds secure. Investing in cryptocurrencies can be stressful, but if done correctly, it can result in enormous gains. With these wallets, the investments will remain protected regardless of where the software is installed.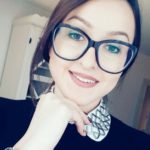 Tina Nikolovska is a content coordinator at ReviewMoose, a Canadian review platform. Tina uses her SEO expertise and love for the written word to deliver easily digestible content to her audience. When not doing that, you'll find her admiring traditional Middle Eastern architecture and food, before she hops to another corner of the world.