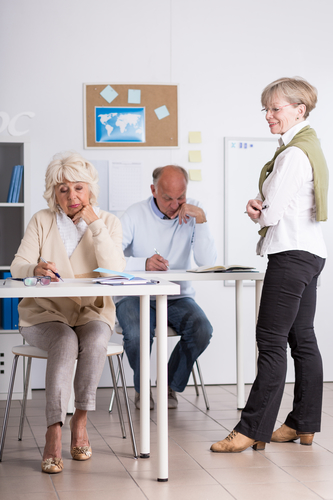 By Aaron Hector, Doherty & Bryant Financial Strategists
Special to the Financial Independence Hub
Have you ever wanted to do or learn something, but never seemed to have the time? With commitments to family, friends, your career and hobbies, it's easy to see how life can get away from you.
The term 'Third Age' refers to the stage in life after which you have retired and your children are independent. This is the stage at which you become liberated and finally have extra time.
It's back-to-school season for our youth this fall – but why not for you too? Let's look at some options for lifelong learning opportunities available during your third age.
First, it doesn't have to be expensive! There are a number of low-cost to no-cost education options available. Seniors are offered discounts on many different products and services; including reduced bank fees, transit passes, discounted meals and even tax breaks. Perhaps the single greatest of all such discounts is the offer of free tuition – which has been extended by many universities here in Canada. If you consider that one year's tuition can cost over $10,000, then a four-year degree could equal $40,000 in savings. Of course, you don't need to commit to a four-year degree; you could get plenty of enjoyment from taking a single personal interest course.
Seniors and the Lifelong Learning Plan
The cost of various student fees, class materials, and textbooks are generally not free. For seniors on a strict budget, or for those who are trying to keep their net income below the Old Age Security (OAS) clawback threshold ($73,756 for 2016), taking advantage of the Lifelong Learning Plan (LLP) could be a suitable option to pay for these supplemental education costs.
The LLP allows for a withdrawal of up to $20,000 (over two years) from your RRSP without the income inclusion that would normally result from such a withdrawal. To remain non-taxable, the amount withdrawn must eventually be repaid (deposited back into your RRSP) over a ten year period, or by the end of the year in which you turn 71 – whichever occurs soonest. While we are speaking of taxes, it is important to note that, depending on how the individual university structures its tuition waiver program, the amount of your credit could be a taxable benefit to you, and would thus need to be reported on your tax return.
Many universities waive tuition for seniors
The decision to waive tuition costs is made by the university, as opposed to regulation passed by any government body. The university also dictates the rules:
The minimum age to qualify can be anywhere from 55 to 65, although 65 is the norm.
It's common for priority to be given to paying students, with remaining spots allocated to seniors based on availability.
Sometimes the free course will count as credit towards a degree; sometimes it will not.
Select universities allow you to participate in a course without having to complete the required assignments, or write exams.
Some courses may not be eligible due to restricted resources (e.g., dentistry, law, medicine).
With so many different policies, the only way to confirm details is to check with the university or college that you are considering. Here are some Canadian universities that offer free tuition to seniors, though this is by no means an exhaustive list.
| | | |
| --- | --- | --- |
| Institution | Age of Eligibility | Credit toward degree |
| University of British Columbia | 65 and older | No |
| University of Calgary | 65 and older | Yes |
| University of Saskatchewan | 65 and older | Yes |
| University of Manitoba | 65 and older | Yes |
| Guelph University | 65 and older | Yes |
| McMaster University | 65 and older | Yes |
| York University | 60 and older | Yes |
| Concordia University | 55 and older | No |
| Dalhousie University | 65 and older | Yes |
This list is current now but subject to change.  In recent years, both Simon Fraser University and Ryerson University have opted to discontinue their senior citizen tuition waiver programs. It is hard to say if these cancellations are isolated instances, or if they are a sign of things to come.
Massive Open Online Courses (MOOCs)
Speaking of trends in the world of education, you could also consider satisfying your thirst for knowledge online – and I'm not talking about seeking answers on Google or having riveting conversations with Siri. There has been a serious movement toward the availability of quality university and college supported courses available in online learning formats. Welcome to the world of Massive Open Online Courses, or MOOC's for short. These courses do not offer credits for pursuit of a degree; however, in terms of pure learning, they are excellent. Did I mention they are free? There are a number of websites that offer aggregated information on various MOOC offerings that will allow you to search by content or provider.
If a commitment to a full university level course is not what you are interested in, then you may be happy to know there are other options. Many universities (and even community centres) offer shorter duration courses and workshops that are geared toward seniors, and range from several weeks in length to single-day learning opportunities. These programs go by different terms, third age learning, later life learning, and learning in retirement, but their basic philosophies are the same.  Also, if you are looking for more excitement, there are companies such as 'Road Scholar' that provide travel adventures all around the world, with a keen focus on education.
With so many options, you should be able to find the right fit for your third age lifestyle. Onwards and upwards!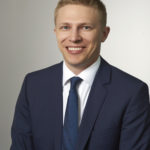 Aaron Hector, CFP, B. Comm (Finance) has been a consultant at Doherty & Bryant Financial Strategists, a subsidiary of T.E. Wealth, for nearly 10 years. He provides comprehensive financial planning to high-net-worth individuals and families in Western Canada, and has extensive experience in executive compensation plans, retirement planning, and income tax reduction strategies. As a dual citizen of Canada and the USA, he also has a passion for cross-border financial planning. He is currently working towards the Registered Financial Planner (R.F.P.) and Trust and Estate Practitioner (TEP) designations.