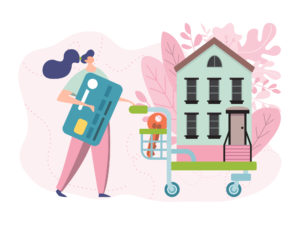 By Rob Shields
Special to the Financial Independence Hub
In a recent Questrade research study conducted by Leger¹, more than 8 in 10 Canadians (84%) expressed worry about the rising costs of inflation; two in five (39%) said they were very worried.
Rising inflation and the impact on mortgage costs have many worried, especially the younger demographic: approximately 45% of those polled.
The survey also found that Canadians aged 18 – 34 understand the importance of investing early and are much more likely to be investing more in their RRSPs to buy a home. Happily, this generation is committed to planning ahead, and will benefit from programs like the Home Buyer's Plan when the opportunity is right.
Rebuilding the home ownership experience from the ground up
To ease current consumer anxiety, address pain points associated with home buying and mortgages, and help Canadians on their journey to financial independence, QuestMortgage® has been introduced as a direct-to- consumer mortgage offering to help make home ownership easy and affordable.
Designed as a simple, digital service for those looking to buy a first home or renew their mortgage, it is an alternative to traditional mortgages: available online 24/7, without the need to ever visit a branch. A QuestMortgage BetterRate™ offers low rates at the outset, with a team of dedicated mortgage advisors accessible to guide clients through the entire application process. The new service aims to change the status quo, making the process of home ownership straightforward, transparent and stress-free for Canadians of every age. 
QuestMortgage benefits:
Low rates: with BetterRate™ mortgages, customers will always receive a great low rate right from the start to help save on interest over time

Ease & Convenience: a simple and transparent online application and approval process allows customers to always see where they are, in the process

Online experience: easily managed online; customers can complete and access a mortgage application any time

Support: dedicated Mortgage Advisors will help choose the right option and guide customers through the application process

Prepayment privileges: customers have the option of making additional lump sum payments up to 20% of the original balance at the start of the term, per anniversary year. Also, one can increase mortgage payments at any time (up to 100% of the original monthly payment) to pay off the mortgage sooner
This new offering is the next step in Questrade Financial Group's ongoing vision to revolutionize financial services and aims to help Canadians young and old achieve their dream of homeownership, ultimately setting them on the path towards financial independence.  
¹ 

Research Methodology:





An online survey of 1547 Canadians aged 18+ was completed between January 7-9, 2022, using Leger's online panel. No margin of error can be associated with a non-probability sample (i.e. a web panel in this case). For comparative purposes, though, a probability sample of 1547 respondents would have a margin of error of ±2.5%, 19 times out of 20. Leger's online panel has approximately 400,000 members nationally and has a retention rate of 90%.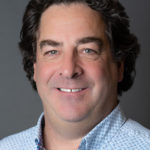 In his role as Chief Marketing Officer at Questrade Rob Shields leads all customer and marketing objectives in the company's evolving mission to help Canadians on their journey to financial independence by transforming financial services. He received his MBA at Queen's University, and began his career with Loyalty One, building the successful Air Miles program in Canada. Rob has also worked at Braxton– the strategy group of Deloitte, Hudson's Bay Company (HBC), Air Canada, Aeroplan, and Canadian Tire. In response to growing demand for frictionless, easy-to-manage, hyper-targeted marketing with proven GMROI, Rob leveraged his insights to co-found Paymi, a cash-back consumer program merchants can leverage via Paymi's technology platform.  
QuestMortgage is a service provided by Community Trust Company ("CTC") offering direct-to-client mortgage solutions to help Canadians on their journey to homeownership. It features an online application process, dedicated mortgage advisors, as well as low rates and prepayment privileges. All mortgage applications are subject to meeting standard credit criteria, residential mortgage standards and maximum permitted loan amounts. Available in select markets only. CTC is a federally regulated Canadian trust company and forms part of the Questrade Financial Group (QFG). The trademark QuestMortgage

®

 is licensed to CTC by Questrade, Inc. another QFG company and Canada's fastest growing online brokerage.