By Jonathan Chevreau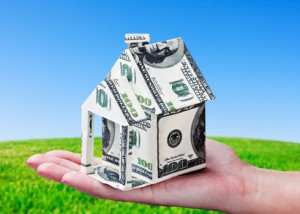 Seniors are now twice as likely  to rely on their home equity to fund their retirement than before the financial crisis, says a Fidelity retirement survey. They're also more likely to work in retirement, provided they can find employment.
Since 2005, the number of Canadian retirees relying on home equity to fund retirement has more than doubled from 14% to 36%, says the survey, commissioned by Fidelity Investments Canada ULC.
Conducted by The Strategic Counsel, the 10th Fidelity Canadian Retirement Survey of retirees or workers 45 or older also finds:
•  Since the financial crisis, the number of retirees saying it has been more difficult than expected to retire has dropped from 28% in 2009 to 20% in 2014
• More pre-retirees expect to work full or part-time in retirement (62% in 2014 compared with 55% in 2005)
• An increase in reliance on savings held inside a RRSP or RRIF (58% in 2014 compared with 53% in 2005)
• Despite changing trends over the past decade,  the vast majority (85%) of Canadian retirees have a positive outlook on life in retirement
Half retired earlier than planned
Fidelity says 48% of retirees polled had retired earlier than planned, often for involuntary reasons. Of this group, 19% had to retire early because of health problems. Another 9% attribute early retirement to work stress and another 9% said "work stoppage" was the reason for early retirement.
Of those retirees not working, one in five would like to work if they could. The main reasons for retirees not being able to work are heath (38%), feeling employers are not interested in employing retirees (23%) and not being able to find a job (15%).
Planning to work is not a retirement plan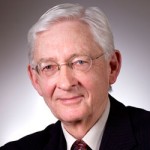 "Planning to work in retirement is not a retirement plan," says Peter Drake, vice president of retirement for Fidelity Canada. "Having a viable plan in place to generate sustainable income in retirement is arguably the most important aspect of retirement planning. Working with a financial advisor and setting goals for retirement is the best way to ease uncertainty and reduce stress around how to create the retirement paycheque. A good retirement plan should have flexibility in case circumstances change, as they often do."
The survey of 1,390 adult Canadians was conducted online between October 22 and November 3, 2014.