By Dale Roberts, cutthecrapinvesting
Special to Financial Independence Hub
Many investors look forward to the annual letter from Warren Buffett. On Saturday, Berkshire Hathaway reported earnings and Mr. Buffett offered commentary and delivered his annual letter to shareholders. The company reported record operating profits and also beat the market handily in 2022. Fearing a recession in 2023, more investors put their trust (and money) in the hands of the world's greatest investor. Berkshire Hathaway is the largest position in my wife's accounts. We're listening to Warren Buffett on the Sunday Reads.
Warren Buffett's Berkshire Hathaway Inc on Saturday reported its highest-ever annual operating profit, even as foreign currency losses and lower gains from investments caused fourth-quarter profit to fall. Businesses generated $30.8 billion of profit despite rising inflation. Buffett and friends also increased their cash position to near $130 billion.
Sitting on a massive cash pile
The investment giant held ~$128.7B of cash and short-term securities at Dec. 31, 2022, vs. ~$109.0B at Sept. 30. That's even with the company acquiring Alleghany Corp. in the last quarter of 2022. Owning or purchasing Berkshire delivers an immediate cash hedge, in "pretty good hands". Should we get a recession, the Berkshire teams will go shopping in a meaningful way. Corrections are when they do their thing and create the conditions for outperformance.
Berkshire's share price rose 4% in 2022, far outpacing the S&P 500 which fell 18%, reflecting Berkshire's status as a defensive investment. I have long suggested that investors consider a position in Berkshire (BRK BRK.B). When the going gets tough, Berkshire often gets going.
In the COVID correction Warren Buffett did not get his chance to be greedy. Massive stimulus quickly ended the shallow recession and stock market correction. From the chart above, we can see that the market started to embrace Mr. Buffett and the stock. Will Mr. Buffett get the chance to spend a good chunk of his $130 billion in a recession? Who knows. But I like the idea of having that cash pile in good hands.
You'll see just a little bit of outperformance from the time of my article, ha. 71% vs 28%.  But to be honest, the S&P 500 gets a little boost for that Author's Rating evaluation, they did not includes the dividends. But it's still not a fair fight.
This is not advice, but you might consider Berkshire Hathaway as part of your portfolio defense. For Canadian dollar accounts you can purchase Berkshire Hathaway as a CDR listed on the Neo Exchange. Those are currency hedged.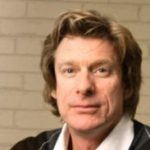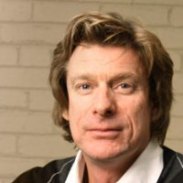 Dale Roberts is the owner operator of the Cut The Crap Investing blog,  and a columnist for MoneySense. This blog originally appeared on Cut the Crap Investing on Feb. 26, 2023 and is republished on the Hub with permission.