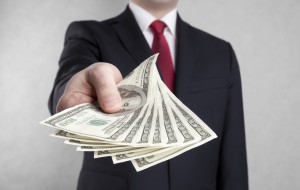 That's six Eternal Truths down, one to go.
Today, Saturday, the Financial Post ran instalment number 6 in my 7-part series on The Eternal Truths of Personal Finance: Don't turn down free money from your boss (employer).
On Wednesday instalment number 5 ran at the FP and on the Hub: Be an Owner, Not a Loaner (although they used a different headline).
The seventh and final instalment likely runs next Wednesday.
Home Buyer's Regret
Boomer & Echo ran a piece this week riffing off Globe & Mail personal finance columnist Rob Carrick's Facebook page, with readers stating how big a priority it is for them to reduce debt. It's certainly always been one for me and I continue to declare that "the foundation of financial independence is a paid-for home." But clearly, young people these days face different circumstances: home prices are sky-high, especially in Vancouver and Toronto, but balancing that are historically low interest rates that seem destined to stay low for as long as the eye can see. ("seem" being the operative word.)
Going back to Eternal Truth #4 that ran last Saturday — Don't be a Renter  — the piece had generated more than 350 comments and a common sentiment was that there's no way young people can pay off a mortgage in just ten years at these prices. Later in the week, the Financial Post ran a piece that expressed the contrary view. The headline was How to make your portfolio 'as inefficient as possible': Pay down your mortgage.
But consider the source for the article: some young money managers who by definition make their living investing (mostly) in stocks. A common criticism passed on by independent fee-for-service financial planners is that asset-based advisors are less inclined to recommend paying down a mortgage because they'd rather have more assets to manage. Talk to a fee-only advisor and you're more likely to get the recommendation to pay down the mortgage. To me, paying down debt — however low interest rates are — is a guaranteed win. At these levels, betting on continued rises in stock prices is less of a slam dunk. And I'd still rather be rent-free and mortgage-free in full retirement.
"I don't  want to go into debt for this."
Further on the topic of debt, the Michael James on Money blog this week had an interesting item titled "I don't want to go into debt for this."
The key takeaway?
The next time someone is trying get you to spend money you don't want to spend, instead of saying "I can't afford it," try something like "I don't want to go into debt for this" or "I don't want to go any further into debt."
Guess it comes down to avoiding the temptation to keep up with the proverbial Joneses. The Personal Dividends blog tackles this with How to Stop Worrying About the Joneses.