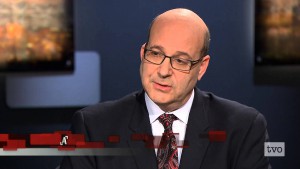 Politics and stock options converged this week, as the Financial Post reported in a story headlined Liberal and NDP plans to boost tax on stock options could cost taxpayers money, study finds. The study, written by University of Calgary fellow and occasional FP columnist Jack Mintz, says the proposals from the two Opposition parties would cost Ottawa money. That's because corporations would insist that fully taxed stock compensation should be 100% deductible for the corporation, as is the case for many other countries. The NDP would like to tax stock options at 100% rather than the current 50%, but wouldn't apply to technology startups.  The Liberals would do the same but apply the tax only to option-based compensation exceeding $100,000.
Young Americans giving up on getting rich
Bloomberg BusinessWeek argues that Young Americans are giving up on getting rich. Why? Their collective rate of employment is weak and if they do have jobs, their incomes are probably depressed; so as a result their retirement nest eggs are "microscopic." The Bloomberg poll of American millennials (aged 18 to 35) found almost half (47%) do not expect to live better than their parents. Of course, here at the Financial Independence Hub, we have long argued that Millennials should forget about retirement, and focus instead on Financial Independence.
Bernanke says Fed decision not to hike rates was "reasonable."
Of course, it's pretty hard to get rich on savings these days, with interest rates still barely above zero. In the Wall Street Journal this week, Former Fed chairman Ben Bernanke said the recent decision by his successor not to start raising rates (yet) was a tough but reasonable call. See Ben Bernanke says Fed Decision not to raise rates was reasonable.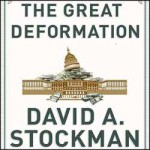 For more on financial repression and the Fed's seemingly indefinite Zero Interest Rate Policy (ZIRP), I highly recommend David Stockman's 2013 book, The Great Deformation: The Corruption of Capitalism in America. The former budget director for the Reagan White House is as critical of Bernanke as he is of Alan Greenspan.
Dream retirement is possible
Still, Financial Repression or not, we can at least dream about retirement or (our preferred term), Early Financial Independence (Findependence). We often point readers to the Retire by 40 blog. Check out Joe Udo's recent post, What is Your Dream Retirement? Udo "retired" three years ago, at age 38, to become a blogger and stay-at-home dad. He confesses it's really a form of "semi-retirement," which I'd agree with. Based on my own experience here at the Financial Independence Hub, running daily content on a web site is more than just a part-time job, even with the help of many guest blogs (for which we are grateful!).
Tangerine no-fee MasterCard
On Tuesday, Tangerine Bank announced it will be launching a credit card with no annual fees. According to this report in the Globe & Mail — Tangerine targets big-bank credibility with money-back credit card — the MasterCard credit card offers money-back rewards that are automatically deposited into customer savings accounts.
Second FWB TV video runs
Finally, sister site Findependence.TV and FWB TV are pleased to present the second in our series of investing videos. On Wednesday we published Video: Don't Assume investment outperformance is due to manager skill. That link goes to my blog and short summary of the four-minute video. To go to the video itself, click here (FD.TV) or here (FWB Securities). We hope to presenting new instalments every week or two over the next year.