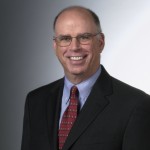 Good piece in the New York Times today about what happens when the owner of a small business gets cancer. It's written by the business owner himself: Josh Patrick runs a small wealth management and consulting business and like many personal services business that sell time rather than product, it pretty much depends on the owner for revenue.
He learned he had non-Hodgkin's lymphoma, in 2008. (He is now 62).
Mr. Patrick struggled first with the decision about whether or not he should share the knowledge of his cancer with clients. He did and despite his fears to the contrary, none of his clients left as a result of this disclosure. One client even pre-paid, although Mr. Patrick still had to downsize his operation. He had a few employees: one of whom volunteered to leave while another agreed there would be no raise for a year.
Importance of providing clear instructions to spouse
Once it was clear he would be undergoing a (dangerous) stem-cell transplant, he made sure his wife had the paperwork on the life insurance, names of clients and where they could go for alternative service, and how to wind down the business if it came to that. All business owners should have a such letter for their spouse, he says.
After the nine months of treatment, he realized his hopes to immediately resume operating the business at full speed were a tad optimistic. Suddenly, health had become a priority over the business and he realized it would take a few years before his energy levels returned to the point he could work as hard on the business as he had before the cancer revealed itself.
Not coincidentally (given the wide publicity that comes with a story in the Times), his business — Stage 2 Planning Partners — focuses on retirement planning for business owners.  I dare say he's now busier than ever.