Special to the Financial Independence Hub
A paid-for home is the foundation of financial independence, according to this web site. But long before you reach that stage, stepping up to buy your first home can be a daunting process. It takes time and careful planning. Finances are especially important when you're considering taking the huge step of buying your first home.
Not only do you have to consider whether you can come up with the down payment and closing costs, but you also have to think about whether you can afford the upkeep of ownership, potential repairs and improvements, and the full cost of buying a home in the first place (including principal and mortgage interest payments). There are a lot of variables to consider and potential home buyers need to be prepared for everything involved in the home buying process.
The True Cost of Home Ownership
Financially speaking, buying a home is a big deal. There's a lot to think about in terms of where the money will go. It goes well beyond just paying for the home that you decide upon. There are plenty of areas where you have to ensure that you can afford this process, including:
Buying vs. Building: Some would prefer to purchase a newly constructed home rather than buy an existing home or "resale." The costs involved here are much different, as is the buying process. It helps to consider the pros and cons of each side before you choose, including whether new home construction is in the budget.
Hiring professionals to help with the home buying process. Real estate agents, inspectors, appraisers, lenders, and other people who help in the real estate world don't provide their services for free. Do you have the means to pay these people?
Mortgage costs, including closing costs, insurance, monthly payments, down payments, and related expenses add up. It's important to account for every possible expense.
Repairs, renovations, and other issues could hamper the process or cost even more. Buying a fixer-upper or an "as-is" home can save money on the mortgage, but it costs more out-of-pocket to get the home in shape.
Fixer-Uppers and Other Repairs
In the home buying process, small repairs and issues seem simple enough at first. It can be tempting to look at a home that needs a little work (a "fixer-upper") because it can save a little money. But it's important to remember the money saved will probably have to be reinvested in repairs and renovations after the home sale closes. Things like attic insulation, crawl space waterproofing, foundation issues, and other things need to be inspected and approved by a professional or they could cost a homeowner down the road.
Hiring a Real Estate Agent
Real estate is a market where people are given the option to buy or sell their own homes, or to work with an agent. Obviously, a real estate agent is a great choice because they know the market and can help in many ways. Their services aren't free, however, and that needs to be considered in your budget. An agent will earn a commission on the sale, which is paid at the closing and usually comes out of the buyer's pocket. Make sure you keep a record of this if you're going to hire an agent.
The Bottom Line
Home ownership and the home buying process is a great experience for a lot of people, but it's one that takes time and effort. It's always important to research the costs associated with buying a home. The financial benefits can be great, but so can the impact on your current finances if you aren't prepared. Get the facts before you decide if buying a home is right for you right now.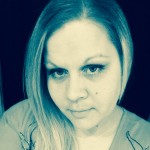 Jennifer Caughey is has been writing about homes for the last four years, sharing her knowledge and tips with home buyers and sellers." This article was prepared with the assistance of Apex Waterproofing Inc.