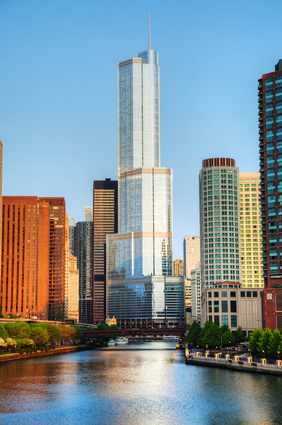 By Jonathan Chevreau
This week, a chunk of Canada's financial community and media commentators are descending on the Windy City for a half-week conference on ETFs and mutual funds.
They include CBC's Rick Mercer, BNN's Larry Berman, author and radio host Andrew Busch, BMO Capital Market's chief investment strategist Brian Belski and BMO private Bank CIO Jack Ablin, robo-adviser pioneer Randy Cass, Morningstar director of global ETF research Ben Johnson, ShareOwner CEO Bruce Seago and even myself.
You can find the full agenda here. Located at the Trump International Hotel, there are two concurrent streams, one devoted to mutual funds, the other to ETFs.
Wednesday morning (April 8th) kicks off bright and early with a keynote by Brian Belski on the market outlook: It's titled (reassuringly) The Secular Bull Market is Very Much Alive.
Robos crash the party
One of the big topics within the ETF stream is robo-advisers, most of which have ETFs as their fundamental building block.  A Wednesday morning session entitled "Robo Advisers — Everything you wanted to know about them, but were afraid to ask" features NestWealth.com founder Randy Cass,  possibly someone from robo competitor Wealth Simple, and ShareOwner's Seago (a firm that bills itself in the program as "Canada's first ETF Robo-Advisor.") The panel will be moderated by Justin Oliver, vice president institutional for BMO Global Asset Management. You can be sure I'll be taking notes at that session and hopefully blogging on it for the Hub and possibly MoneySense.ca.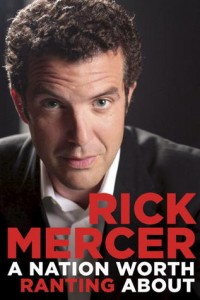 And Mercer's keynote at 11:15 am Wed., April 8th? Naturally, as the photo across says, it's titled "A Nation worth ranting about." It looks like that will be followed by some baseball: the program mentions First Pitch early in the afternoon for a game between the Chicago Cubs and St. Louis Cardinals.
Thursday, April 9th, looks to be packed. The luncheon keynote by Jack Ablin is entitled "Where to invest in 2015? A Big Picture of the Global Markets."
The mutual fund stream also looks at why small caps are the "best kept secret" and in mid afternoon there's a session on Dividends as the Gift That Keeps on Giving.
It's followed by BNN's Larry Berman, who will be revealing how investors can access the global ETF market in a mutual fund.
And my session? Glad you asked. It's in the ETF stream at 2:20 Thursday afternoon. BMO vice president ETFs Kevin Prins will be having a "fireside" chat with me about ETFs, mutual funds, robo-advisers and our respective outlooks on the financial industry. It's billed as "More than just MERs, How to get efficient access for your clients."
(Note, this an updated version of a blog originally posted late in March. As I write I am in Chicago and hope to post updates here as it's practical to do so).
P.S. See also yesterday's post on ETFs' first 25 years. Note in particular the graph about ETFs nearing their tipping point. For full context, click on the preceding link, which will take you to a guest blog by ETF expert Mark Yamada.