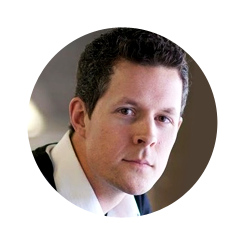 By Robb Engen, Boomer & Echo
Special to the Financial Independence Hub
Last summer I thought I'd be financially free by 40. Reality – and unplanned expenses – set in this year and I've adjusted that ambitious projection by five years. I'm still on track to reach a net worth of $1 million by the time I turn 41, but financial independence will have to wait a few more years.
Here's why:
Remember, financial independence doesn't necessarily mean retirement. It simply means the date your income from investments exceeds your day-to-day expenses so that you no longer have to rely on regular employment to meet your needs.
My initial projection was indeed ambitious – with us having a paid-off mortgage by 2020 and increasing the income withdrawn from our business by 100 per cent (from $3,000 per month to $6,000).
But borrowing $35,000 to develop our basement this year meant we couldn't continue our aggressive mortgage pay-down, and a four-year car loan has cut into our ability to save as much as we wanted.
That's okay – on paper the original plan didn't factor in these expenses, plus I hadn't fleshed out exactly how I'd make those numbers work. Now I have a better idea, but unfortunately it'll cost us five years. Here's our financial Freedom 45 plan:
Financial independence at 45
In late 2016, once we pay off the HELOC and car loan, we'll have $27,000 per year to save toward our 'findependence' goal. With that amount, we'll put $12,000 into my RRSP and $10,000 into our TFSAs, plus throw an extra $5,000 payment toward our mortgage.
That pushes our mortgage freedom date back to January 1, 2025. At that time, our home should be worth $600,000 (using a conservative 3 per cent annual growth rate), my RRSP should be worth $380,000, tax-free savings accounts should total in excess of $150,000, and the commuted value of my defined benefit pension will be roughly $310,000.
The key to paying our monthly expenses after financial independence will come from our business income. We currently withdraw $3,000 per month from our small business, which includes income earned from three websites, freelance writing, and from my fee-only financial planning business.
My original plan showed business income increasing to $6,000 per month in five years, but without any clear path to explain how to double revenue. And, after losing my main freelancing gig at the Toronto Star, this goal seemed unrealistic.
But the fee-only planning service has gone better than anticipated – earning $10,000 in less than one year and expected to grow to $18,000 in year two as existing clients stay on and I continue to add one or two clients per month.
After completing the CFP certification in two years I'll have the opportunity to ramp up my efforts and potentially offer fee-only planning services full-time. At that point, between existing and new clients, the service could bring in roughly $36,000 per year.
My three blogs collectively earn about the same – $36,000 per year – after expenses and so if I can maintain or increase that income then I'll be able to meet my $6,000 per month goal for business income.
Our projected expenses haven't changed. After the mortgage is paid off we could live comfortably on $36,000 per year, which leaves the additional $36,000 of income to go toward taxes, short-term savings, and retirement.
Final thoughts
A financial plan is just words on a page unless you commit to taking action. Even if your financial independence date seems like a moving target, it'll become more precise as you monitor and update projections based on your true reality.
While it's disappointing to push financial independence back five years, it's comforting to know that I'm zeroing in on a target date that's based on reality and not a wild projection.
Editor's Note:You can find the original version of this blog at Boomer & Echo earlier this week, here. Note too the several comments at the bottom. When we can coordinate at both ends, we hope to make Robb or Marie's blog available here as many Thursdays as we can manage. Also, in his original headline, Robb used the phrase "Findependence Date." When I asked why not "Day," he said he "didn't want to steal your thunder." I realize that good bloggers respect others'  intellectual property but let me make it clear that I'm fine with people using the phrase Findependence Day and Findependence. Half the point of this site is to bring these terms into general usage and displace "Retirement." — JC