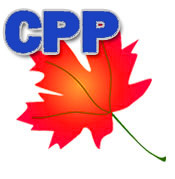 Lots of media coverage this week about the (relatively) modest expansion of the Canada Pension Plan. As I noted in the print edition of Wednesday's Financial Post (and online), this isn't going to help almost-retired baby boomers in any material fashion but it's certainly a welcome development for the generations that follow, including the Boomers' own kids.
I note that quite independently, the Globe & Mail's Rob Carrick was equally in favour of the changes: We can't afford NOT to make these changes.
(Added Thursday: My take on this for Motley Fool Canada can be found by clicking on this highlighted headline: CPP Expansion Too Late for Boomers but a Win for their Children.)
As I speculated in the headline of sister site FindependenceDay.com, you could argue that a slightly sweeter CPP package of benefits should at least marginally speed up the arrival of the Millennials' collective Findependence Day. However, I also noted that — as in my own case — there is still an incentive to delay the receipt of CPP benefits. In a way, Boomers who don't take "early" CPP at 60 and opt to wait until closer to 70 are choosing to almost double their ultimate benefits.
There's still an incentive to delay receipt of benefits
According to the Canadian Press files picked up by the National Post today, under Monday's plan the maximum CPP benefit will rise from $13,000 to $17,478 a year by the time the program fully kicks in. While they didn't say, it appears they are describing the situation of someone who maximized contributions during their work career AND who decides to take benefits at 65.
For them as well, I presume there is an option to defer benefits another five years, in which case — as in my own plan — benefits will be roughly 142% higher. I'd like to see an analysis but it seems to me that a combination of the new payout regime PLUS deferring benefits to age 70 would result in annual benefits well beyond $20,000 a year for those who maximized contributions. Add in a spouse and that could be more than $40,000 a year for a couple in this situation.
Liberal contradictions?
All of which leads me to wonder about the apparently contradictory messages the Liberal government is sending out about retirement. The trend to longer healthier lives and greater longevity is one reason why the previous (Conservative) administration attempted to push back the age for receiving Old Age Security to 67 from 65. This was of course reversed by the Trudeau government. As an aside, since for most Boomers it will be age 65 anyway for OAS, I plan to do what my own financial advisor suggests and take OAS as soon as it's on offer at 65, while delaying CPP as long as I can get by without the money.
And then there's the controversial decision to roll back the annual limit on Tax-free Savings Accounts (TFSAs) from the $10,000 the Tories had introduced back to the original $5,500. As I noted at the time, if the idea was to help the struggling middle class, the higher TFSA limit made a lot more sense. Keep in mind the TFSA isn't just for retirement. In fact with all the controversy about sky-high housing prices (especially in Toronto and Vancouver: see Robb Engen's recent blog on that), the higher TFSA limit would have made it a lot easier to put aside the proportionately higher down payments.
For now, however, let's permit the Government to bask in the praise. True, the private sector continues to fret about the higher payroll taxes of this enhanced new CPP regime but all we've really got here is  the long-advertised "modest" increase that was bandied about long before the election.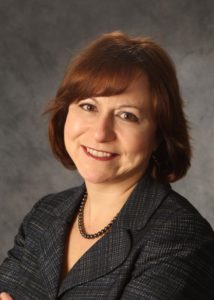 Indeed, Katie Walmsley, president of the Portfolio Management Association of Canada used those exact words in a press release yesterday: "We are pleased that the agreement calls for modest increases to CPP with a long and gradual phase-in period which recognizes the economic realities of many regional economies and businesses in Canada."
True, PMAC had hoped for a "more targeted solution focused on those who are at risk of under saving." Walsmley is nevertheless pleased that many of the gaps in our retiring savings were addressed.  (PMAC is part of a coalition of 15 organizations calling for a coordinated targeted approach to the nation's retirement savings.)
Pension Envy still exists
It's also been argued that these modest changes hardly address the "pension envy" that most private-sector workers feel for the tax-payer-supported inflation-indexed Defined Benefit pensions enjoyed by many union members, civil servants and politicians. The Globe's coverage this week included a piece that exposes this still prevalent great divide. See The CPP Enhancement is only a half measure.
Time for a Victory Lap?
That theme has also been handily exposed in Bill Tufts' book, Pension Ponzi. Ironically, as we have telegraphed before here at the Hub, most of the rest of us will probably choose to keep working well into our 60s if not our 70s, if not just for the money but for purpose, meaning and social reasons. This is the theme of a book I've written with Mike Drak, titled Victory Lap Retirement. You can find more and pre-order at this new site set up by Mike. We're hoping to be in the bookstores by the end of the summer.