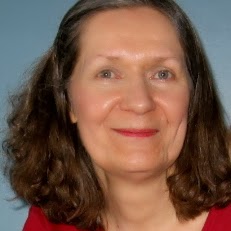 By Marie Engen, Boomer & Echo
Special to the Financial Independence Hub
A Fidelity Investments study discovered that setting specific financial goals does help get your fiscal house in order. 56% of those surveyed said their finances had improved, a much better result than most New Year's resolutions.
Give yourself a financial checkup and see where you can improve your savings and spending habits.
Increase your savings. Save 16% more than you would normally on all your savings, including your employee pension if you are not contributing the maximum amount already. By making modest adjustments, you won't miss the money as much.
Automate your savings. One of the easiest and most effective ways to save is to automate the process, and yet less than 40% use this technique. Set up regular transfers with your bank. Some employers will take money directly of your paycheque to invest in RRSPs, Canada Savings Bonds and other savings vehicles. Set up savings for specific expenses such as a new car, home renovations and vacations, as well as children's education and retirement savings.
Organize your finances. Use online or computer software or a money management app to help you see your income and spending patterns more clearly – or use a simple spreadsheet. You can't tell if you are using your money wisely for things that mean the most to you if you can't see where it is going.
Review your previous budget. When you plan your budget for the coming year, first take some time to review the previous year's spending. Are you on track to realize your goals? Did you overspend in some areas? Where there extraordinary circumstances? Do you expect any new expenses to come up this year?
Ask for discounts. Call your cell phone service provider, Internet and cable company and other regular services. Check your phone plan for overage fees and data plans you don't need. Plan packages change all the time and you won't get a better deal if you don't ask. Review your insurance policies. Negotiate prices in stores. Many stores offer price-matching deals. Check savings apps for discounts before making your purchases.
Review your estate planning. Too many people put this off, but you don't want to leave your family in dire straits if something should happen to you. Have a will. Designate who will take custody of your children, who will inherit your property and who will make decisions for you if you become incapacitated. Also, make sure your family knows where to find your will, financial information, and passwords for your online accounts.
Pay off your debts. Interest rates will rise at some point. Credit card debt is a sign that you're living beyond your means. Set up a plan and specific targets for yourself (e.g. pay off Sears card by April).
Pay your bills on time. Any money that goes to penalties and late fees is wasted money, and late payments can hurt your credit score. You can have payments taken directly from your bank account, or set up some sort of reminder system to take care of them.
Find a financial institution that better meets your needs. People get into a rut and think it will be inconvenient to change. If your fees are high, savings interest too low, banking hours or ATM locations inconvenient, it's worth your while to find a better bank or credit union.
Plug money leaks. We often spend money on the same items over and over again without thinking about it – it becomes a habit. Don't pay more than you need to for bank fees, transportation (especially taxis), buying expensive name-brand products, or regularly going out for pricey dinners and drinks.
Avoid financial pitfalls. People are generally optimistic by nature, which makes it difficult to imagine worst-case scenarios. But life can throw out obstacles that can shake up your financial security – job loss, health problems, supporting adult children or aging parents. It's easier to be resilient when you have a solid nest egg and minimum debt.
Make financial literacy a family priority. When people understand the basic concepts of saving, investing and credit it boosts their financial confidence. It enables people to make better decisions and avoid risky or too conservative behaviour.
Meet with your financial adviser. It's in your best interests to meet with your adviser at least annually and discuss the performance of your portfolio, the reasons for the investment choices, what fees are being paid – and how – and how it compares to a benchmark.
Get on the same page as your partner. Develop a plan together and hold monthly or quarterly get-togethers to review your finances. When couples co-ordinate their spending and savings habits, it not only leads to smoother relationships, it also results in more money going to shared goals they value.
Learn to DIY. Try to do some things yourself instead of hiring a professional – replace a faucet washer, fix a running toilet, hem a pair of pants, paint a room, tile a floor, install a screen door. There are tons of helpful sites online that have step-by-step instructions.
Give your income a boost. Ask for a raise. Get a better-paying job. Explore different ways to generate extra money – teach what you know, monetize your hobby, become a pet sitter or childcare provider.
Marie Engen is the "Boomer" half of Boomer & Echo. In addition to being co-author of the website, Marie is a fee-only financial planner based in Kelowna, B.C. This article originally ran at the Boomer & Echo site on Dec. 31, 2015 and is republished here with permission.