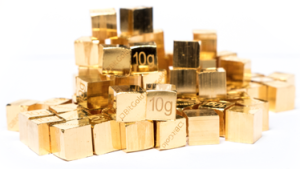 Here's my latest Financial Post blog, which looks at a relatively new service called BitGold (not to be confused with BitCoin): A New Gold Standard: BitGold offers a fresh way to buy and sell the yellow metal.
It notes that while it's been a tough time to be a saver the last decade,  the new phenomenon of negative interest rates combined with the resurgence of the price of gold so far in 2016 is causing savers to look again to gold as a savings vehicle capable of preserving purchasing power.
As the blog says, BitGold customers' are credited with real physical gold, which is stored at any of seven Brinks locations in major global financial centers. Customers can also choose to take physical delivery. Through this gold-based global network, you can purchase or sell gold at a 1% transaction cost in each direction. Early customers are mining companies that let employees be paid wholly or in part in BitGold, or permit shareholders to receive dividends in BitGold.
Prepaid GoldMoney MasterCard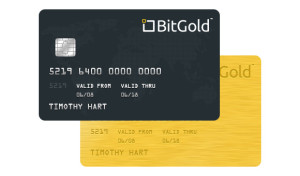 BitGold also provides a gold-backed prepaid GoldMoney MasterCard (free when you open an account), which can be used for everyday spending anywhere in the world. It's also launching a Global Business Payments business.
For more on how to buy gold online from this Canadian-based firm (but global network), click here.