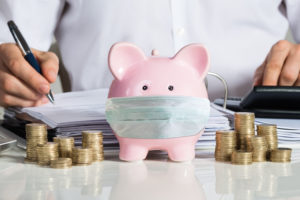 By D'Arcy McDonald
Special to the Financial Independence Hub
In the last year and a half, Canadians have had to change almost every aspect of their lives. They have formed new habits to adjust to the many changes that the COVID-19 pandemic has brought. This includes how they have been dealing with their finances, and how much they have been spending and saving.
Opportunities to engage in pre-pandemic activities have increased as our economy reopens, including the return to work, international travel, and frequenting our favourite bars and restaurants. One may assume that Canadians are taking full advantage of the opportunity to save more and spend less, but that has not been the case.
Our latest Scotiabank Money Habits survey provides some interesting insights into Canadian's personal spending habits. Despite Canadians having the freedom to reemerge into the retail and recreational world, many are not planning to return to pre-pandemic levels of spending.
In fact, the survey, driven by the responses of over 1,500 Canadians found that two out of three respondents (63%) say they do not plan to return to their pre-pandemic spending habits, while half indicate they plan to cut back (53%).
We found that the budgeting habits that Canadians developed while hunkering down are here to stay, including curbing their spending, keeping a closer watch on their finances, and refining their money habits.
Canadians pivoted and started taking up activities at home like baking and cooking, participating in online fitness classes, ordering in, and catching up on their favourite TV shows. Apparently, these habits are here to stay, respondents to the survey said they plan on continuing these activities this year to the same extent as they did last year.
These results reinforce our previous Money Habits Survey from Spring 2021 when Canadians were eager to get back to normal life. We have missed those dinners out with friends and international travel to warm and sunny beaches, but most Canadians are still not planning to return to their pre-pandemic spending patterns.
Despite best efforts, anxieties continue
Even with good financial habits, 42% of Canadians are still anxious about the future of their finances as we transition to the new normal.
We also know that the pandemic has disproportionately affected certain groups such as women and young people working in the service sector. It's no surprise that The Scotiabank Money Habits Survey found that financial anxiety is higher among younger Canadians (51%) and women (48%).
Leaning on banking advisors will help Canadians develop the strategies and financial foundation to provide the peace of mind needed to face whatever the future brings. Canadians recognize the benefit of carrying less debt and spending less, allowing them to increase their savings contributions.
This is a great time for Canadians (especially young people) to figure out what they need to do now to accommodate their long-term goals.
Top Tips to Manage Financial Anxiety
1.) Don't go at it alone: Seeking advice from an advisor can calm some of those post-pandemic finance anxieties. Scotiabank advisors can provide you with the support and financing that you need in the months ahead.
2.) Always be prepared for what might come next: If the pandemic taught us anything, it's that we should always have a backup plan if things don't go according to plan. Start by creating an emergency savings account and putting aside some money each month. This way you can ensure you have a backup cash reserve in case of an emergency.
3.) Double-check those reoccurring subscriptions: One habit that Canadians picked up during the pandemic was switching to automated services, such as streaming services. However, sometimes we forget we created those accounts while still getting billed for them. Check your credit card statements at the end of each month to catch those reoccurring services you may have forgotten you added in the middle of the lockdown.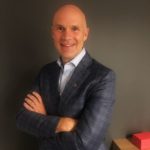 D'Arcy McDonald is the Senior Vice President of Day-to-Day Banking and Retail Investments and Advisory Deposit Services at Scotiabank. He oversees the products that customers use day to day including chequing, savings, GICs, and registered investment plans to help them achieve their financial goals. In this capacity, he is responsible for portfolio strategy, product design, lifecycle management, pricing, value proposition, and ultimately growth and profitability.