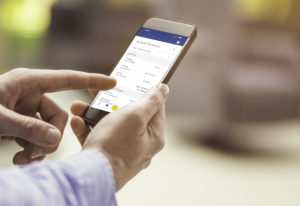 By Peter Tilton, Senior Vice President, Digital, RBC
 (Sponsor content)
As the banking landscape continues to evolve and more Canadians choose to bank digitally, it's more important than ever to empower our clients with the tools they need to confidently manage their money and keep their accounts and information safe.
That's why we're continuing to add value while enhancing security for our clients through two new industry-leading digital capabilities.
The first – 2-Step Verification – is the newest security feature within the RBC Mobile app, providing added protection for clients who access their accounts digitally.
The second is the latest capability in our award-winning NOMI offering. With NOMI Forecast, clients can quickly get a seven-day view into their future cash flow and stay up-to-date on upcoming preauthorized payments from any deposit account.
Let's take a closer look at what these two innovations offer Canadians.
More peace of mind with industry-leading digital security tools
With more options than ever to access our accounts online and through our mobile devices, having the peace of mind that our personal and financial information is protected is critical.
With our new 2-Step Verification we are further enhancing the security features available to our clients by adding new safeguards around identification and authentication.
Embedded directly within RBC's Mobile app, 2-Step Verification enables clients to set-up their mobile device as their primary channel for their online and mobile accounts. This means when they log into their account from another source, such as their laptop or tablet, they will receive a prompt within the app to verify the session.
With the verification process happening directly in the app, clients no longer need to go through the hassle of manually entering a security code received via email or text. With the press of a single button, they can continue with their banking needs knowing their information and accounts are protected. Since no security code is used, there is no threat of a code being intercepted.
Our new 2-Step Verification is just one of the industry-leading digital security tools our clients can access:
With our card lock option within the RBC Mobile app, clients can quickly and easily lock their card if they've misplaced it. This eliminates having to cancel a card only to find it later, while reducing the chance that it's misused if it doesn't show up.
With ID Verification, clients have the ability to digitally verify their identities when opening an account remotely or in-branch. This creates a more seamless account open process for our clients, while further protecting their identity and accounts.
Our fraud monitoring and Digital Banking Security Guarantee means our clients can be confident they will be protected when banking online or through the mobile app.*
Leveraging AI for forecasting to bring next-generation digital advice to clients
The financial challenges many Canadians faced as a result of the pandemic have put an added spotlight on our daily finances. We've also heard directly from our clients that they want to feel supported with digital tools and personalized insights to help them stay on top of their finances.
Through NOMI ("know me"), we are continuing to bring highly personalized, data-driven insights to our clients through the practical application of AI. This is making it easier for our clients to stay connected to their money. Just look at the impact so far:
Now, Canadians have access to a new digital capability that can help take the stress out of tracking when bills will be paid, the amount due and how that impacts their future cash flow.
NOMI Forecast shows clients what expected pre-authorized payments are coming due over a seven-day period, providing a more holistic view of their account activity. This allows clients to easily stay on top of their cash flow, accounting for upcoming and regular obligations like mortgage, loan and subscription service payments.
Giving our clients the support they need is among our highest priorities. Innovative money management tools and safeguarding their personal and financial information from fraud build on this commitment and allow us to continue to help our clients navigate both their finances and the rapidly changing world of digital banking.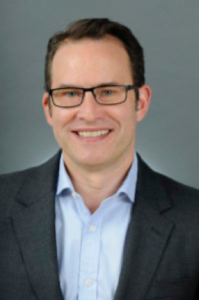 Peter Tilton joined RBC in 2016 as the Senior Vice President of Digital, Personal & Commercial Banking (P&CB). In this role Peter is responsible for helping to drive RBC's shift to a more technology-enabled, digitally-driven bank. More specifically, he is responsible for identifying and capitalizing on ways to leverage digital to further position RBC as a global leader in digital banking. Peter has oversight of building the framework to drive the convergence of digital channels with sales, service, and contact centre platforms. Peter is also responsible for direct client experiences across mobile, online, tablet, wearables including banking, direct investing, wallet, and rewards solutions.
Prior to RBC, Peter was Head of Digital Banking for Australia & New Zealand Banking Group Ltd. (ANZ Bank). Peter's previous roles at ANZ included leading the Analytics & Insights, ATMs, Foreign Exchange, International Banking and International Payments functions. Peter has a Computer Science and Education Degree from the University of Melbourne and his Master's in Human Resources Development from Queensland University of Technology. Peter lives in Toronto, Ontario with his wife and daughter.