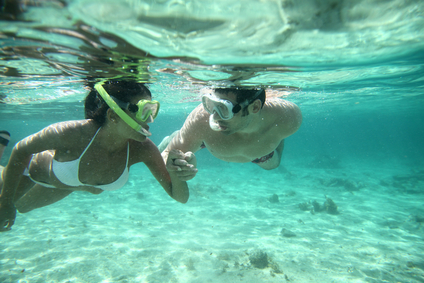 By Frank Psoras, VP Credit Cards, TD Bank
Special to the Financial Independence Hub
A growing number of North Americans – both young and old – are using vacations as a time to embark on a new adventure or pursue a personal interest. In fact, my wife and I recently travelled to the Cayman Islands to snorkel with exotic fish and swim with local sting ray.
According to a recent TD travel survey, roughly three quarters (74%) of Canadians have already taken or are interested in taking an experiential vacation. And older baby boomers are also interested in trying new travel experiences, with 65% having taken or expressing interest in this type of trip.
But when it comes to travel, there are various factors people consider when determining the type of trip they will take. From time of year (60%) to the ability to take time off work (38%), it's not surprising that the top factor cited was cost (79%). And when it comes to experiential tourism, many people feel that these types of vacations cost more than ordinary vacations – in fact, according to our survey, more than half (53%) expected an experiential vacation to cost more than a normal one.
But that doesn't have to be the case.
Regardless of what type of adventure you choose – whether you're cooking in Europe to trekking in the Amazon – there are easy ways to help make travel more affordable, even for those on a fixed budget.
Know how much to save
Calculate the full cost of the trip, including all associated costs, such as transportation, accommodation, transfers, tips, activities, meals and travel insurance.
Create a vacation savings account
 Have full sight of your expenses – through a monthly credit card statement for example – to identify where day-to-day savings can be made. Then put those extra dollars into a high-interest savings account, which can grow into a nice holiday fund. For example, saving $25 a week can generate $1,300 in a year that you can use for your vacation. It helps to start saving as early as possible.
Look for free or inexpensive activities
Research prices online and see if savings can be made by booking activities before reaching your vacation destination.
Use your loyalty travel rewards to help save on travel costs
Use a travel rewards credit card to pay for all of your everyday purchases, and then redeem the loyalty travel rewards earned on those purchases to help reduce the overall cost of the trip. For example, under the TD Travel Rewards Program, cardholders can have access to benefits such as travel insurance and preferred car rental rates, and other advantages depending on which card works best for you. Remember, to benefit fully from using any credit card, pay the balance on time and in full.
Regardless of where you're planning to go on your next getaway, plan ahead and cash in on memories that will last a lifetime.