Special to the Financial Independence Hub
It's disturbing  to see loved ones undergoing financial hardships at any time of year, let alone during Easter. It may feel like you're going through a monetary crisis yourself.
The hard reality is that while most of  will want to help friends or family members get out of a financial hole, we may be reluctant to do so at the expense of leaving our own finances in a more precarious condition. So it's good news that there are reliable ways to guide your friends and/or family members to identify resources that could get them back on the track.
Lend them a hand
It's often difficult to know where to seek help. To make things worse, constant strain can negatively affect thoughts and skill to solve problems. A good way to help a loved one in financial distress is to put them in touch with a center within their community. These centers may be able to help with housing, food, medical services and more.
Some communities may also offer such assistance online. Visit local community centers, houses of worship, schools and libraries to collect information on where to get help.
Leave the job of calling as well as the legwork to those who are in need of financial help. Many of us feel uneasy calling someone for financial help but it could earn them a lot of benefits. Many of us often tend to overlook problems during a crisis but allowing someone to do so for a long time could make things worse.
Other ways to help
The most direct way to help a close friend during financial crisis is to give them money. However, this is seldom the best way to help. Make a wise assessment of how much you will be able to offer without jeopardizing your own financial condition. Never feel pressured or guilty while taking out loans to give financial support to your loved ones. However, sacrificing your own financial health for the sake of your loved one is not a good idea. Odds are that he or she may need such help for an extended period of time and few will have the financial resources to do so.
It is unfortunate that many tend to withdraw from loved ones when they are in the financial doldrums. Even if you can't provide extensive financial support, you can give of your time. Try to find inexpensive ways to spend quality time together. That will keep their spirit alive and make them believe there is someone to reach out to if the problem  continues or intensifies.
Financial crisis often clouds our judgement. It then gets difficult to differentiate between pushy and helpful people. Usually, people in such situations become over sensitive and overreact. It's possible to be understanding without allowing yourself to be attacked or abused.
It is important to make things clear as to what you can do for them. It often happens that despite the best intentions of both parties, things do not come out well because of poor communication. Sometimes, both sides expect the other to launch the conversation regarding financial help. If you are unable to comply with a direct request for financial assistance (whether a gift or a loan), turn it down politely and outright.
The idea of helping others with groceries, clothes and other goods rather than cash is a good one but you need to take care that your overture does not hurt their self-respect and pride.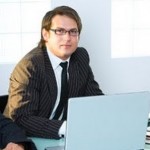 Peter Christopher is the Editor for Finance Care Guide. He is also a guest columnist for other financial blogs. Based in Florida, he devotes his time to public speaking, writing and consulting on personal finance management.