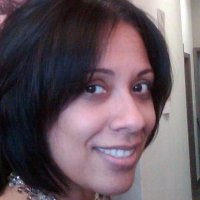 By Kassandra Dasent,
Special to the Financial Independence Hub
Based on a survey released this year by the TransAmerica Center for Retirement Studies, it appears that the majority of Millennials and Gen Xers believe Social Security will no longer exist by the time they are ready to retire. It's time to set the record straight about what Americans can realistically expect from Social Security in the coming decades and what they can do to secure their own financial future.
The Truth about Social Security
The truth is Social Security is in need of a fix. Social Security trustees believe the program will still be financially solvent through to 2019. However, if no changes are introduced by 2033, the trust fund will be exhausted. Based on the latest Social Security Trustees' report, money generated from current payroll taxes at that point are estimated to be enough to support only 77% of promised benefits until the year 2088.
Changes to the Social Security program are required at a congressional level and with the current stalemate in Congress over other political agendas, Social Security has apparently taken a backseat. Congress hasn't passed any significant ratification to the program since the last reform of 1983.
A public opinion poll sponsored by Voice of the People in February 2014 suggests Americans are willing to make some tough concessions. A representative majority of the public supports measures such as raising the payroll tax rate and the annual cap on income, reducing benefits for top income earners and increasing the full retirement age to 68 or more.
Count Social Security as a Bonus 
It's important to note Social Security was never intended to serve as a full pension but rather as a supplemental retirement and disability insurance program. The reality is that many Americans rely solely on Social Security payments during the course of their retirement years. Suffice it to say, extreme financial hardships along with poor financial planning are often cited as reasons why some retirees end up with little to no personal savings and investments.
Even though many Americans overwhelmingly disapprove of any potential cuts to Social Security, according to recent Gallop polls, over 69% of those surveyed don't expect to rely heavily or at all on Social Security payments. These findings mirror my own view in that my plans and calculations for achieving financial independence do not consider Social Security payouts as part of the equation.
As taxpayers, Americans have the right to expect their fair share from Social Security during their golden years but considering that the average Social Security monthly payment is $1,192.21, this amount is likely far from being enough for the vast majority.
Achieve Financial Independence without Social Security
Whether the intent is to leave the workforce earlier than 55 or continue to work well into your golden years for the sheer joy of it, focusing on achieving financial independence is truly a wise option. By saving and investing as much as possible, ideally well above the suggested rate of 10% to 15% of earned income, keeping consumer debt out of the picture while paying off any mortgage debt, spending consciously and living frugally, financial independence is well within reach.
In striving for financial freedom, your future and financial security will never be limited by how much Social Security can afford to pay you. In the event Social Security reforms are enacted and in place by the time you're eligible to file, you could easily decide to defer filing your claim until 70 years of age, in order to reap even higher benefits.
As the saying goes "Never keep all your [financial] eggs in one basket."
Kassandra Dasent is a freelance writer, business consultant, wife and step-mom. She is the founder of More Than Just Money, where she discusses a variety of topics and personal experiences that intersect with money. Her articles have been featured on several sites, including US News & World Report, The Globe & Mail and Brighter Life.