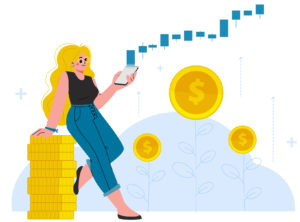 Move aside, Boomers: Gen Z is coming through!
According to BMO's annual Investment Survey, Gen Z is now Canada's most engaged generation for tracking financial goals.
Younger Canadians are flexing their financial savvy by evaluating their financial goals and plan more frequently than any other cohort: including Boomers!
According to the survey, 62% of Gen Z (aged 18-25) and 54% of Millennials (age 26-41) review their financial goals at least quarterly, with 41% of Gen Z and 29% of Millennials doing so monthly. In comparison, only a third (36%) of Boomers (aged 58-67) review their financial plans at least once a quarter and only 15% of them do so monthly.
"It's exciting to see the next generation of Canadians building solid financial habits and establishing a foundation early" said Nicole Ow, Head, Retail Investments at BMO, in a  press release, "Real financial progress is a lifelong pursuit as our goals and circumstances change throughout our lifetime. We encourage Canadians of all ages to consider ways not only to grow their wealth and work towards immediate financial goals, but also to ask their advisor how they can align their investments with their values, define their longer-term goals, and protect and share their wealth with their loved ones and the causes that mean the most to them."
Social media a big influence
While the survey found the majority of young Canadians rely on advice from a professional when making financial decisions, what's more interesting is the additional sources they are seeking out for guidance. Many are currently working with a financial advisor, and 47% of Gen Z and 32% of Millennials say they were referred to their advisors on the advice of a trusted friend or family member. The impact of social media on the financial habits of young Canadians also mustn't be overstated. A third of Gen Z and 22% of Millennials refer to financial influencers and social media for their investment decisions. In comparison, only 7% of Canadians over 55 utilize these sources.
Barriers to Entry
Among younger Canadians with savings primarily held in cash, half of Gen Z and close to two fifths of Millennials say the primary reason for this is that they do not know how to invest. Whether it's not knowing where to begin, or being unsure who to trust with their finances, a lack of basic financial literacy skills being taught in schools may be partly to blame for this. Thankfully, the previously mentioned alternate sources that young Canadians seek out can help to educate those feeling overwhelmed.
Prioritizing Investing
When posed the question of what to do with any extra cash, 18% of Gen Z and 21% of Millennials say they are more likely to contribute to their investment portfolios than to put their money into a savings account. These figures are lower for older Canadians (13% of Gen X and 10% of Boomers). Although having any money at all to contribute to savings should be seen as a win, it's important to consider the growth potential of invested income versus money sitting safely in a savings account.
TFSAs and Findependence
Probably one of the best thing young Canadians can do for their finances is to contribute yearly to their Tax Free Savings Accounts (TFSAs). According to the survey, this year a quarter of Gen Z and one fifth of Millennials was able to contribute to their TFSAs, ensuring they're setting themselves up to achieve Findependence (Financial independence) as soon as possible.
Plans for all life stages
While reassessing their financial plans and investments, more than half (52%) of Canadians work with an advisor because they believe their advisor is better equipped to provide guidance to help them meet their goals; meanwhile, 28% enjoy the customized financial plans their advisors have created for them. Among young Canadians, 18% of Gen Z and 10% of Millennials sought professional advice from a financial advisor for the first time during the pandemic, and 13% of Gen Z and 10% of Millennials changed their financial goals and plans such as starting a family, purchasing a home, or starting a new business.
"While the past two years have brought uncertainty and challenges, many Canadians of all ages were also able to find new opportunities, pursue new ventures and create new milestones," said Ms. Ow. "Partnering with a financial professional allows Canadians to build a customized plan to achieving their goals based on their current resources, prospective growth and risk tolerance."
Hot Financial Planning Tips
BMO offers these tips to solidify financial freedom:
Start planning early: Outlining short and long-term financial objectives and goals helps determine the appropriate investing and savings solutions to incorporate into a financial plan.
Practice discipline: Manage spending, review budgets, and include any automatic contributions through pre-authorized contributions to savings plans as an expense. Monitoring spending with a monthly budget will allow flexibility to suspend or decrease the spending amount in the continuous savings plan when needed or increase the amount when a budget allows for it.
Stress testing strategies: In the current inflationary environment, there is an opportunity to stress test all strategies in expectation of rate increases before any funds you've borrowed are due to be repaid.
Plan for the unexpected: A good financial plan incorporates options than can prepare for the unexpected. These options can anticipate various financial situations and offer solutions to ensure the financial plan can still achieve its goals.
Seek professional advice: When in doubt, an investment professional has the resources and expertise to monitor a retirement portfolio regularly and recommend investing and savings strategies based on financial circumstances, aversion to risk and long-term financial goals.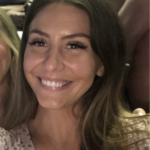 Helen Chevreau is Associate Editor for the Financial Independence Hub.  She has recently repatriated, after 7 years living in Hong Kong. She holds a B.A. in English from the University of Guelph and is currently enrolled in the Creative Book Publishing Program at Humber College.