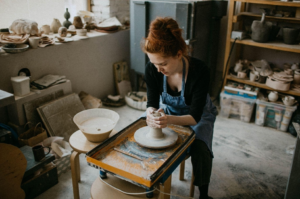 By Beau Peters
Special to the Financial Independence Hub
Side hustles are becoming more popular than ever. As technology advances, e-commerce stores and selling platforms like Etsy have made it possible for people to monetize their creative hobbies and turn them into viable businesses.
Even if you don't want to run a full-fledged business, the hobby you love could end up becoming a successful side hustle if you're willing to put in a bit of time and effort. Whether you want a little extra cash each month or you're trying to build a brand name for yourself, selling your creative products online can help you find financial independence: and have fun doing it!
So, whether you're into photography, pottery, crocheting, or drawing/painting, chances are there's an audience out there that would love to purchase your creations.
Let's take a closer look at how you can monetize your creative hobbies and make a profit doing what you love.
Think of yourself as a Business
The best thing you can do as you work to monetize your hobbies is to think of what you're doing as a business. Even if you're only working on it part-time for a little extra income, you'll end up being more successful with a business mindset. That includes understanding things like:
Finances;
Marketing;
Sales
Customer service
You'll also want to make sure you understand how creative operations work. Even if you're doing everything on your own, creative operations will make it easier for you to manage your workflow and optimize every step of what you're doing. When you're putting time into a side hustle, every second counts. Creative operations make it easier to produce high-quality work as efficiently and effectively as possible.
Consider whether you can commit to the business side of your side hustle. You don't need to devote all of your time to it, but if you want to make money and build up a following, having certain business practices in place is important. It's also crucial when it comes to keeping things organized and keeping your finances in order. You don't have to have a marketing degree to market your side hustle. However, if you're not sure about running your side hustle like a business, consider hiring someone on a part-time basis to keep things moving forward and to ensure you're staying organized.
Find Financial Freedom
It's estimated that 40% of Americans currently have a side hustle. The uncertainty of the COVID-19 pandemic caused many people to start freelancing or forced them to look for ways of bringing in extra income. Even in a post-pandemic society, the popularity of side hustles continues to grow, especially for those who love what they're doing.
In addition to running your side hustle like a business, it's important to think about the future. Successful businesses create long-term goals and projections that help them make realistic changes as necessary. Maybe your vision is to turn your hobby into a full-fledged business one day. Maybe you want to make a certain amount from your work every month.
No matter your goals, consider what you need to gain financial independence from your side hustle. There's no denying that many people are struggling in today's economy. It shouldn't take much time or budgeting to come up with a realistic number each month. Having a financial goal in mind, whether you need the money now or you want to save it, will make it easier to pace yourself and will give you something to work toward each month.
Don't let your Hustle Interfere with your Hobby
People get into hobbies for a variety of reasons. Maybe you have a natural talent for photography or painting. Maybe you got into pottery because it relaxes you, or you started crocheting to deal with anxiety.
Whatever the case, it's been shown that hobbies are beneficial for your mental health. People with hobbies report lower levels of stress, depression, and low moods. The last thing you want is a hobby that's meant to boost your mental well-being to start feeling stressful and overwhelming.
Before you start selling your creative products online, think about your mental and physical well-being. How will this endeavor affect your life? How will it impact the lives of your family? You'll likely be putting more time and effort into your hobby than you are right now, so make sure you're mentally prepared for that, and that you know it will continue to be something you enjoy even if it becomes "work."
Additionally, take the time to prioritize self-care. You'll be working more, so you should also take more time to rest. A hobby can be a form of self-care on its own, but when you're trying to monetize it, that can change. Find other ways to introduce self-care into your daily routine, including things like:
Exercising;
Cooking healthy meals;
Journaling;
Meditating;
It's everyone's dream to be able to do what they love and gain an income from it. If you have a creative hobby, don't be afraid to share it with the world as a side hustle. You might be surprised by how much you make each month, how much people appreciate your work, and how fulfilling it can be to share your passion while making money from it.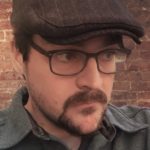 Beau Peters is a creative professional with a lifetime of experience in service and care. As a manager, he's learned a slew of tricks of the trade that he enjoys sharing with others who have the same passion and dedication that he brings to his work. When he is not writing, he enjoys reading and trying new things.