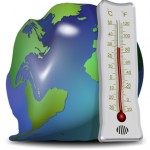 Interesting piece from Reuters a few days ago titled Time for a 'Melt-up': The Coming global boom.  The writer, Anatole Kaletsky, says this:
There are many fundamental reasons for believing that stock markets may have embarked on a long-term bull market comparable to those in the 1950s and 1960s, or the 1980s and 1990s, and that this process is nearer its beginning that its end.
He presents four arguments for a "structural bull market."
1.) The worst financial and economic crisis in recent memory has ended and most of the world economy is enjoying "decent, if unspectacular, growth."
2.) While not perfect, economic and financial policies around the world are predictable and so "unlikely to cause further market disruptions."
3.) Technology continues to advance and innovation should stimulate investment and consumer demand.
4.) Inflation is "almost nonexistent" in the advanced economies, so "interest rates are guaranteed to stay low for a very long time."