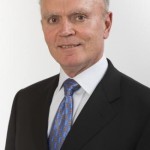 My latest MoneySense blog is a followup to an interesting piece by actuary Fred Vettese about the curious phenomenon of wealthy couples being able to contort their finances between ages 67 and 70, by which they can receive the Guaranteed Income Supplement or GIS.
Considering that the GIS is aimed at seniors with no savings and minimal pensions, the idea of putting such a gambit in place offends some, although as the blog points out, most of the readers who contacted Vettese just wanted more details on how they could benefit from the strategy themselves.
Hypothetical now but expect eventual crackdown
I'll be doing more on this but it seems that the strategy is not so much likely to become widespread as it is an example of the inherent contradictions and unintended consequences that accompany such a proliferation of government programs. This one is based on suspending most sources of income from 67 to 70, except Old Age Security (OAS) and the GIS, plus taking tax-free income from the Tax Free Savings Account or TFSA. TFSA withdrawals are neither taxed nor trigger clawbacks of OAS and GIS. In fact, it's arguable TFSAs were created expressly to motivate low-income workers to save without being penalized by the taxes and clawbacks that accompany RRSPs and employer-sponsored pensions plans.
Will Ottawa move to crack down on this theoretical loophole? Who knows but the TFSA was the Conservative administration's creation and if they lose the next election, it's quite possible the Liberals or NDP would move to tweak either the TFSA rules or the GIS qualifying rules. Best advice? Max out the TFSA while you still can!