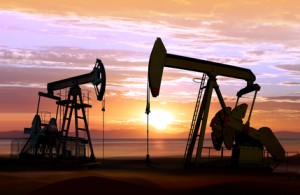 My latest MoneySense column is something I might better have written early in 2021, rather than late in the year. It's about the the resurgence of the energy sector: not alternative energies like solar or wind but good old-fashioned oil (black gold), natural gas and even coal.
You can find the full column by clicking on the highlighted text: Are Energy stocks a good buy now? 
As I admit there, readers would have been better served by heeding the advice of  MoneySense colleague Dale Roberts, who was early identifying this trend a year ago when he mentioned this Canadian energy ETF back in October 2020. (iShares S&P/TSX Capped Energy Index ETF: XEG/TSX.)
In fact, I did buy a little of it, only to see it fall back later in 2020, and I foolishly sold for tax-loss selling purposes.  But as the column relates, I did repurchase it, as well as BMO's Equal WeightedOil & Gas ETF (ZEO/TSX) and a few more besides.
Until this year, I was happy to pick up whatever energy plays exist in the "Core" ETF investments. Besides, most Canadians should have healthy exposure to energy just by virtue of owning standard Canadian equity ETFs or even balanced funds. After all, Vanguard's FTSE Canada All Cap Index ETF (VCN/TSX] is 12.3% in energy, just a tad below the index's 12.6%.
By contrast, the S&P 500 index has only a tiny 2.33% in Energy. In fact, south of the border, Energy is the smallest of the 11 sectors, which are topped by Information Technology a 27.6%.  However, Energy stocks have well outpaced the S&P500, generating a total return of 42% in 2021, as of October 1st, compared with just 18.4% for the broad index.
Performance chasing or start of multi-year bull market?
So loading up on Energy seemingly this late in the game would be a futile exercise in performance chasing, some would argue. Who knows, but personally I was persuaded by the repeated public utterances of Ninepoint's Eric Nuttall [notably and repeatedly in the Financial Post] that this may be merely the confirmed start of a multi-year bull run in Energy. Accordingly, earlier in the year I took a modest flyer on Nutall's NinePoint Energy ETF [NNRG/Neo exchange]. His focus is Canadian mid-cap energy stocks, although there is a small 7.8% weighting to US energy stocks.
Thus far, the fund has done very well and when I asked Dale Roberts about Nuttall's thesis, he said he agreed with it. Seeing as ZEO and NNRG had good years and being a diversification nut, I was curious about US and Global energy plays, settling on the iShares US Energy ETF [IYE/NYSE Arca] for my RRSP, and the iShares Global Energy ETF [IXC/NYSE Arca; dividend 3.46%] for my wife's.  The full column explains why the difference.
Adrian Mastracci, portfolio manager for Vancouver-based Lycos Asset Management, thinks  I was slicing and dicing the Energy sector too much.  "I suggest keeping the energy investment scorecard as simple as possible," he told me "Most investors are better off paying attention to asset mix before trying to hone the individual selections, be they stocks or ETFs."