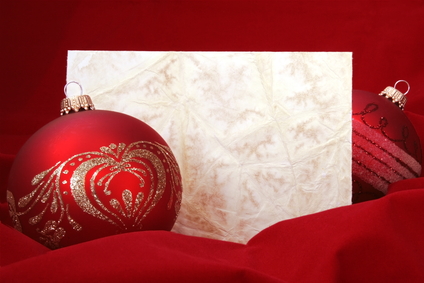 Friday's post on how Hub readers are generally embracing the $4,500 TFSA expansion promised we'd run one particular letter in full on Sunday.
Below is the letter referred to.  The parents in question gave this letter to their three children at Christmas of 2011, just a few years after Tax-free Savings Accounts were launched. They gave us permission to run it, in the hopes that other families could benefit from the ideas, which include parental matching of whatever savings the kids can come up with to fund their TFSAs.
Merry Christmas    2011
 Name  of Child here _____________________                    
This Christmas and future Christmases Mom and I wish to help you to start planning and working towards your long term financial goals/security. We realize that as responsible young adults you use your financial resources to meet your everyday fixed/living expenses and that with your busy lifestyles you do not always have the time to manage/consider long term financial planning.
The new Tax-free Saving Accounts (TFSAs) are a great tool to help for long term financial security.
We would like you to open a TFSA at (Bank X) ( I will have Bank X prepare the paperwork ) or you may prefer to open an account with Bank B.
We will deposit $1,000 into each your TFSA as a Xmas Gift. During 2012 we will match any deposit you make in the TFSA up to a maximum of $2,000. That would mean if you deposit $2,000 with our match and the $1,000 gift you will max out your $5,000 yearly allowed contribution.
I would manage the TFSA accounts and have them linked together with my Investors Edge Investment Account, which would minimize any expenses. I would make the appropriate investments and we would guarantee that your TFSA would not decrease in value as we would cover any losses. If you take any money out of the TFSA we would no longer match your future contributions until you repay the withdrawal back into the TFSA.
We would use this plan for the next five years, including the $1,000 Gift contribution from us each Xmas and our potential matching contribution each year up to a maximum of $2,000. At the end of the five years the plan would end or possibly we would consider extending it. Also you may decide that you want to manage the TFSA yourself.
Also, you could consider whether funds are available to deposit additional funds up to $15,000 for past year contributions (2009, 20010, 2011); we would not match these contributions; however, we or other relatives could make contributions to your TFSA for special occasions, birthdays etc.
We hope this plan/idea can help you in obtaining your long term financial security.
Merry Christmas
Love, Mum & Dad