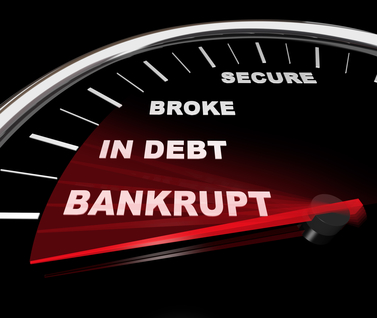 By Jonathan Chevreau
Financial Independence Hub
While this website is devoted to Financial Independence, it's an unfortunate fact that many people in all age brackets are so far from Findependence as to be under water financially.
Today a report entitled Joe Debtor: Marginalized by Debt is being released by Kitchener, Ont.-bankruptcy trustees Hoyes Michalos.
Among the many disturbing findings are the fact that seniors continue to be the fastest growing risk group when it comes to debt. The 2015 study shows insolvency filings by debtors over age 49 rose 30%, compared to a 27% rise in the 2013 study. The single biggest age group for insolvency is the 40s, where 28% of Canadian insolvencies occur. But those in their 50s account for 20%, those in their 60s 8% and 70-plus 3%.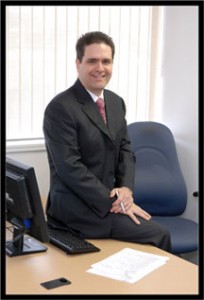 In the report, Doug Hoyes writes that older Canadians are carrying debt into retirement because of debt accumulated over time to pay for living costs, family needs and medical bills, additional borrowing to keep up with post-retirement mortgages and the financial cost of carrying unsecured debt into retirement as income drops; and tax obligations from extra earned income and pension withdrawals.
Half this debt is credit-card debt. But more disturbing is "an alarming increase" in the use of high-interest subprime debt by insolvent debtors as a way to make minimum payments:
"Individuals with poor credit are increasingly turning to payday and new quick cash loans as a form of revolving credit to make ends meet and this has become a leading indicator of insolvencies today. Debtors experiencing cash shortfalls due to severe financial problems are borrowing money from payday lenders to make their minimum payments on their credit cards, and then are forced to turn to more payday lenders to pay off their existing payday loan."
Seniors are also turning to these sub-prime debt options, including payday loans, just to make ends meet on fixed or reduced incomes. This in turn is leading to "an increasing percentage of senior Canadians filing insolvency."
Hoyes says most payday loan companies will make loans against private pensions or CPP benefits because they are viewed by lenders as stable sources of income. 62% of seniors with payday loans were retired and more than a third (35%) of all senior payday loan borrowers in the study were over 70 years old.
As you can see from the table below, if you thought credit-card annual interest charges of 19% were exorbitant in this supposedly low-interest-rate era, try annual payday loan interest rates of 548% [that's no typo!] or fast installment loans of 59%.
| | | |
| --- | --- | --- |
| Joe Debtor | Debt | Interest Rate |
| Payday loans | $499 | 548% |
| Fast instalment loans | $163 | 59% |
| Other personal loans | $18,604 | 10% |
| Credit card debt | $20,776 | 19% |
| Taxes | $9,114 | 5% |
| Student loans | $1,849 | 10% |
| Other debts | $5,540 | 25% |
| | | |
| Blended rate | $56,545 | 19% |
Tax debts rising for self-employed
Another trend is self-employed business owners falling behind on tax debt, including the HST. The study found 42% of all insolvencies involved tax debts, with the average tax debt now almost $22,000, up from just over $18,000 two years ago. Within this group, self-employed and small business owners owe an average $33,767 in tax debts, including income tax and HST. "These debts arise after the failure to make installment payments, often during times when cash flow is short from operations."
Consumer proposals rising even as bankruptcies falling
While bankruptcies have been falling continuously since 2009, consumer proposals have been on the rise and have now reached a critical mass, the report says. More than half of all insolvency filings in Ontario are now consumer proposals.
Keep in mind that record low interest rates have helped to keep the carrying costs on debt manageable, at least on home mortgages and for those not relying on high-cost credit options. However, Hoyes writes, "at some point this protection is likely to disappear. Rates will increase, and for some, even a small increase will become a problem." Furthermore:
"Debt service costs may be low for the average debtor, but for those without access to good credit, debt servicing costs remain an issue. The increased use of high-risk, high-cost credit options like payday loans, fast and easy instalment loans and car loan rollovers results in an even higher cost of debt than credit-card debt."